Things To Do In Cocoa Beach This Fall
Cocoa Beach is a Florida city south of Cape Canaveral Air Force Station. It's a gateway to the Kennedy Space Center Visitor Complex, which has rockets and iconic artifacts.
The city is known for its beach and surf breaks. The Florida Surf Museum traces the sport's local history, and nearby Cocoa Beach Pier has eateries and shops. The maritime forest at oceanfront Lori Wilson Park attracts assorted birdlife as well.
Want to know more about vacation packages in Cocoa Beach and fun things to do in Cocoa Beach? Here's your list of the best Cocoa Beach attractions and activities for the whole family to enjoy.
Park Yourself by the Shore

You'll find one of the area's loveliest escapes at Lori Wilson Park. Aside from its clean, wide beach, thick with golden-hued sand, the park boasts free parking. Remember to wander the nature trail while you're there, as well. It winds into a maritime hammock, lush with live oak, palmetto and greenery. You'll feel like civilization is a world away.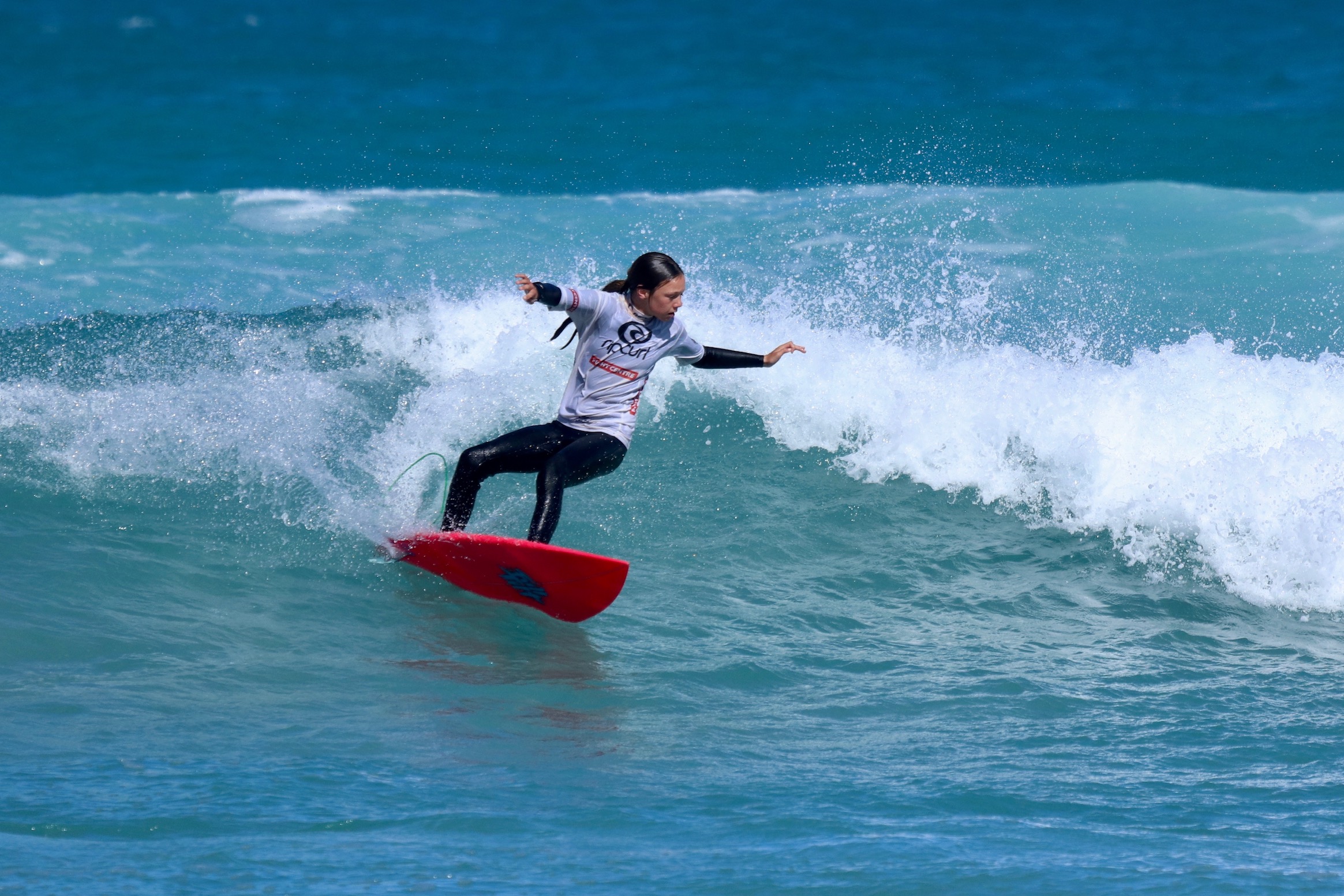 Ride a Wave

Cocoa Beach is renowned for its calm, consistent waves. That, combined with the fact the water is shallow enough to simply wade out past the breakers, makes it an ideal place to learn to surf. You can take a lesson, rent a board, or bring your own. It's one of the best places to surf in the state, making it one of the top things to do in Cocoa Beach.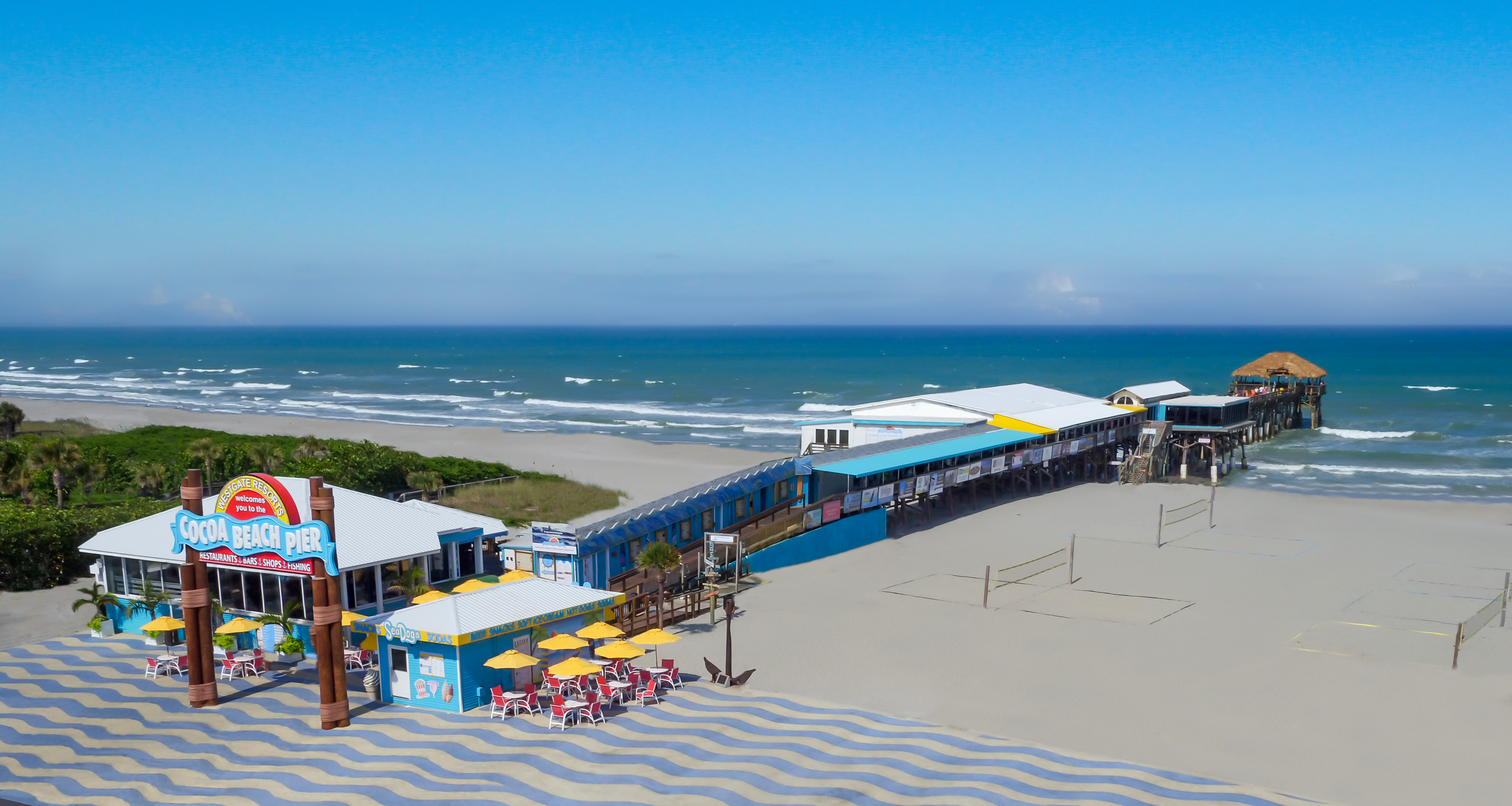 Explore the Cocoa Beach Pier

The Cocoa Beach boardwalk stretches 800 feet over the Atlantic Ocean. Besides giving you a swell view of the beach, it's brimming with shops, restaurants and boutiques. Don't miss noshing on a juicy fish sandwich at the Atlantic Ocean Grille.
Discover Ron Jon Surf Shop

This iconic Ron Jon Surf Shop is the world's largest surf shop, encompassing 52,000 square feet. The store, which is one of the top Cocoa Beach attractions, is open 24 hours a day, and offers everything you could possibly need for the beach lifestyle, including bikinis, surf boards, clothing and sports gear. With its fish tanks, glass elevators and flowing waterfalls, it's worth discovering even if you don't feel like shopping.
Eat Outside

Fat Kahuna's Beach Side Grille boasts breezy outdoor seating and a gorgeous ocean view. Or escape indoors into a cool, air-conditioned paradise complete with soft background Hawaiian music, a wraparound bar and fullscreen television, featuring non-stop surf footage. Shark tacos, anyone?
Paddle Peacefully

Enjoy a nature tour kayaking the Thousand Islands with Adventure Kayak or Fin Expeditions. You'll see manatee, dolphin, and many species of birds while paddling through tropical mangroves.
Fun in the Sun

Take your pick from leisurely or extreme adventures at 321 Kiteboarding and Watersports. They offer stand-up paddle board and kayak rentals as well as kitesurfing and surfing lessons.
Munch on Lunch

If you have time for a beach lunch, make it Coconuts on The Beach. The location, smack-dab on the Atlantic, is a ten. But the view isn't all Coconuts offers. Sink your teeth into a Fish Reuben, fish tacos, or fish 'n chips, and make sure to try the sweet potato fries. Wash it down with an icy beach drink or a pina-colada smoothie.
Roll into Space

Space Coast Segway Tours invites you to experience the fun and adventure of riding a Segway through sunny Port Canaveral. You'll snag an up-close-and-personal look around Ron Jon Cape Caribe resort and explore areas by the Ocean and the Port. You may catch a full view of the cruise ships or even a manatee in the locks.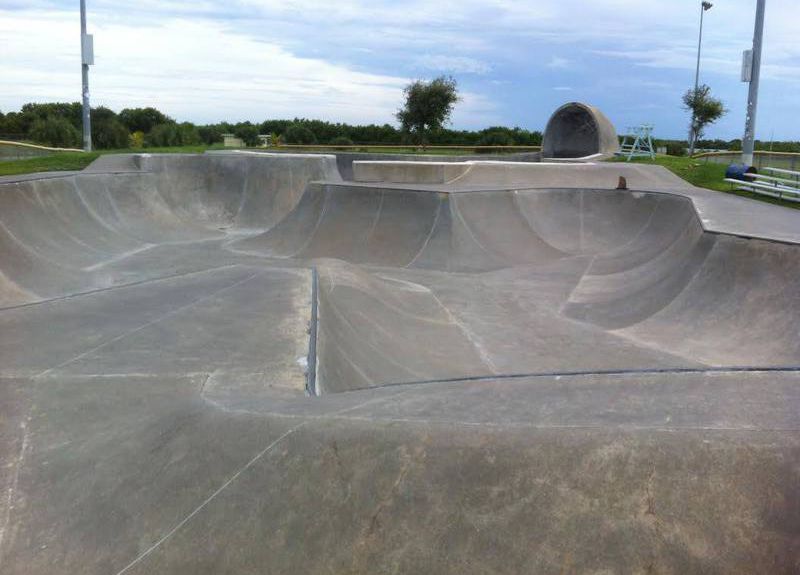 Conquer the Half Pipe

Cocoa Beach Skate Park is lovingly described by teens as 'sick,' and it's one of their favorite things to do in Cocoa Beach. The park, a friendly, inexpensive haven for kids, boasts two deep bowls and a half pipe, in addition to a grassy area and bleachers where parents can relax.
The Best Pool Accessories for 2019
Making the most out of your summer might as well be a full-time job. At the very least, you'll need the right toys for your pool, even if that means upping your game to keep up with the Jones'. Lucky for you, you don't have to spend as much as you think on the latest and greatest pool accessories.
Technology has come full circle and made its way into your backyard paradise. Check out a few new items on the market to make your staycation a little more enjoyable and that guilty pleasure you need.
Also read: Pool Water Maintenance Mistakes
Four Great Pool Accessories
Everyone loves music while they are poolside. Now you can opt to drown out your neighbors with a set of ever-so-cool floating, wireless and waterproof speakers. And yes, we said waterproof. These bring the noise, with most offering subwoofers for perfect pitch.
For those brisk, chillier nights, consider a towel warmer for you and your guests. Don't just limit these to inside the home anymore. The takeaway here is that your body will thank you with a warm hug, and your guests will have something to talk about, later on.
Now, possibly the best of the best pool accessories to have in 2019 is the ever-impressive giant inflatable movie screen. Impress all your friends by chilling out with a movie in the pool as you float and watch the latest and greatest summer flick, you may just want to hold off on a screening of Sharknado.
And this might not be the coolest, hip accessory of the season although our amphibian friends would think so, the critter escape ramp. This is easily placed anywhere in the pool and it allows squirrels, frogs, rabbits to easily save themselves. But buyer beware: you're on your own when it comes to those Florida alligators.
Bring Out The Best In Your Pool
You'll be the talk of the neighborhood, even if you don't like all the neighbors. You'll have a smile on your face and a few dollars left in your pocket with these pool accessories. In the market for your own backyard pool? Let Artesian Pools take care of all your custom pool needs, today.