The West Hoped for Democracy in Turkey. Erdogan Had Other Ideas.
In Western capitals a decade ago, Turkey's now-paramount leader, Recep Tayyip Erdogan, held promise as a potential beacon of democracy for a region rife with religious conflict.
Turkey was a stalwart NATO ally bridging Europe and the volatile Middle East. As Mr. Erdogan sought to secure a place for his country in the ranks of the European Union, he presented himself as a moderate and modernizing Muslim leader for the post-9/11 age. He catered to perceptions that Turkey was becoming a liberal society governed by tolerance and the rule of law.
But that was before Mr. Erdogan began amassing supreme powers, and before his brutal crackdown on dissent following an attempted coup two years ago. It was before Turkey descended into a financial crisis delivered in no small measure by his authoritarian proclivities and unorthodox stewardship of the economy. Whatever was left of the notion that Mr. Erdogan was a liberalizing force has been wholly extinguished.
For the West, Mr. Erdogan has devolved from a righteous hope — would-be proof that Islam and democracy can peacefully coexist — into another autocrat whose populism, bombast and contempt for the ledger books have yielded calamity.
Regional experts contend that visions of Turkey's leader as an agent of liberal progress were always fantastical. Mr. Erdogan — who served as Turkey's prime minister for 11 years before becoming its president in 2014 — forged his political career as an Islamist intent on challenging the strictures of Turkey's state-imposed secularism. His early democratic reforms and assertion of civilian control over the military were largely about winning the welcome of the European bloc while enabling Turkey's Muslim populace to practice its religion free of state interference.
"For us, democracy is a means to an end," Mr. Erdogan once declared.
History is full of examples of Western nations — especially the United States — projecting their aspirations and values onto foreign leaders with their own objectives.
In its effort to prevent China from falling under the control of Communists, Washington backed the Chinese Nationalist general Chiang Kai-shek, celebrating him as a courageous hero even as he brutalized opponents and profited on the spoils of American support. In Vietnam, Afghanistan and elsewhere, the United States cast flawed figures as veritable George Washingtons before writing them off as corrupt tyrants.
"As much as we might fantasize about things changing and there being liberal progress, we probably got overly carried away with those sorts of visions for Turkey," said Philip Robins, a professor of Middle East politics at the University of Oxford.
Yet even inside Turkey, the European Union exerted a powerful pull as a means of elevating society. It aligned commercial interests — access to a vast European marketplace — with the imperative to democratize. To win European favor, Turkey abolished notorious state security courts, elevated human rights and scrapped the death penalty.
"This is a process that is going to change the perception of life in Turkish society," the then-president of the Istanbul Chamber of Commerce, Murat Yalcintas, said in 2005. "It's a mechanism that will integrate us into the freethinking, modern world."
If that was ever really so, it now looks like a lost opportunity.
Europe never got comfortable with admitting an overwhelmingly Muslim nation that is home to more than 70 million people. Repeated rebuffs laced with anti-Muslim sentiments proved galling for Turkey, especially as Bulgaria and Romania managed to join the European bloc despite reputations for rampant corruption.
In recent years, Mr. Erdogan has broken from the reformist path while forging new alliances, especially with Russia and its strongman leader Vladimir Putin. He has jailed journalists, seized the assets of political opponents and crushed dissent while amassing complete control over the levers of Turkish power. He has run the economy like a patronage network, lavishing credit on companies controlled by cronies, while yielding growth through debt.
His spending spree has bettered life for the working class Turks who make up Mr. Erdogan's political base, erecting hospitals, schools, roads and other infrastructure. But he has fueled the construction boom by supplying government credits and guarantees that have encouraged private companies to take on alarming debts.
Much of the borrowing has been conducted in American dollars. With the Turkish currency now in free-fall, those debts have multiplied. That has put the Turkish corporate realm in uncomfortable proximity to insolvency while potentially delivering a full-blown economic disaster.
The dangers were already mounting when the global financial crisis emerged in 2008, prompting the world's largest central banks to unleash an unprecedented gusher of cheap credit. They dropped interest rates to zero while purchasing bonds to make cheap money abundant.
Whatever pressure Mr. Erdogan had felt to respect the traditional limits of arithmetic was gone. Money was practically free, giving him virtually infinite supplies of cash to throw at constructing monuments to his prowess. Up went an enormous new Istanbul airport. High-rise apartment blocks filled the horizons. The jackhammer became the national soundtrack.
"This was the easy way to pump up the economy," said Jacob F. Kirkegaard, a senior fellow at the Peterson Institute for International Economics in Washington. "He took the money and used it for his own political purposes."
Yet in nourishing the economy with borrowed foreign money, Mr. Erdogan effectively ceded control of Turkey's fate to financiers who answered not to him but to the global marketplace.
As the Federal Reserve and other central banks have begun to lift rates in recent years, investment has flowed more slowly into emerging markets while streaming back into the United States. It has provoked troubles from Mexico to Malaysia to Turkey.
The exodus of cash from Turkey has wiped away nearly half the value of the nation's currency, the lira, over the past year. This has lifted the price of imported goods, forcing Turks to pay more for food and fuel.
"This is a classical case of populism," Mr. Kirkegaard said. "It can get you growth for some time, but there's a bill that comes due. And when the bill comes due, populists tend to get more authoritarian and oppressive."
Turkey's troubles have been worsened by other problems that are at least in part influenced by decisions made in Western capitals.
As the war in neighboring Syria spiraled into catastrophe, and as the Obama administration opted to largely stand aside, millions of refugees streamed into Turkey. Europe barricaded itself against this flow, leaving Turkey to contend with a crisis. The migrants competed with lesser-skilled Turks for jobs, while placing a strain on Turkish services.
Amid the instability, Mr. Erdogan kept the taps open for public spending, accelerating growth and elevating the debt dangers.
"Clearly, the dynamics in Syria did affect the Turkish economy," said Selva Demiralp, an economist who previously worked at the Federal Reserve in Washington and now teaches at Koc University in Istanbul. "The increase in unemployment put more pressure on Erdogan to press his growth agenda and his populism."
At the same time, the United States backed Kurdish forces inside Syria to pressure the Islamic State. Mr. Erdogan has long viewed the Syrian Kurds as an extension of those in southeastern Turkey, whom he portrays as a mortal threat to national security.
As the Syria war raged, a fragile cease-fire between Turkish and Kurdish forces unraveled, giving way to fresh fighting. Mr. Erdogan took the resumption of hostilities combined with a coup attempt in 2016 as the impetus for an intensified crackdown on opponents — real, imagined and otherwise.
His most recent foe is President Trump, whose doubling of tariffs on Turkish steel and aluminum earlier this month was delivered as punishment for Mr. Erdogan's refusal to release a jailed American pastor. Mr. Erdogan claims the pastor aided the failed coup. Washington says that's nonsense.
Mr. Trump's action sent the Turkish lira plunging anew, while handing Mr. Erdogan a useful device: Here was ostensible proof that enemies of Turkey were to blame for its economic problems.
Whatever the political optics, Turkey's crisis is in large part a homegrown affair. Mr. Erdogan's authoritarianism has destroyed confidence in Turkish institutions, especially its central bank, the body most crucial to arresting the economic fall.
As of June, Turkish private companies carried foreign currency debts reaching $220 billion, according to government figures, or roughly one-fourth of the overall economy. Persuading international investors to extend these debts and spare companies from bankruptcy requires that the central bank lift interest rates. But Mr. Erdogan has refused to go along, claiming — contrary to basic economics — that inflation is caused by high interest rates.
His unwillingness to raise rates reflects rational fears. Such a move would choke off growth and probably plunge Turkey into recession. But holding the course probably amounts to a slower, more winding path to the same destination, as investors flee Turkey and forsake the lira. That route may yet end at the doorstep of the International Monetary Fund, with a plea for a bailout.
If matters come to that, Mr. Erdogan would be back in a familiar place, his national fortunes tied again to relations with Europe and the United States, though not in the way he once hoped.
A version of this article appears in print on , on Page A1 of the New York edition with the headline: The West Saw a Democracy; Turkey Embraced an Autocrat
. Order Reprints | Today's Paper | Subscribe
How to Grow Your Instagram Following: A Strategic Plan
Want to quickly grow your Instagram audience? Looking for a strategy that attracts the right kind of connections?
In this article, you'll discover how to combine an Instagram growth strategy with an ad sequence that can turn followers into customers.
How This Instagram Growth Strategy Works
On average, Instagram users share "more than 95 million photos and videos every single day," according to Reuters. That amounts to a lot of noise for Instagram marketers to break through to get their message in front of potential customers.
Simply focusing on run-of-the-mill Instagram growth tactics that you hear regurgitated time and again won't help you set yourself apart. You'll just be adding to the noise on the platform instead of building important assets for your brand.
A better approach is the $1.80 Instagram strategy for custom audience growth. Gary Vaynerchuk's $1.80 Instagram growth strategy to grow your business or brand is all about creating micro-connections that gradually accumulate into an active and engaged community on the platform.
Even though it's called the $1.80 strategy, it's completely free to implement. The only resource costs are your time and attention. Once a day, you'll:
Start by searching 10 relevant hashtags.
Locate the top 9 posts for each hashtag.
Leave a meaningful comment (your two cents [$0.02]).
The $1.80 Instagram growth strategy boils down to this equation: 10 hashtags multiplied by 9 posts where you leave your $0.02 = $1.80 in community-building effort.
Getting 2x, 5x, or 10x growth results with this strategy doesn't happen overnight. It requires you to stay consistent and make community-building a regular action for your brand.
As Gary states, "The number of Instagram followers you have means nothing if you can't build a community of like-minded people who care and engage." It's those people who then go on to become customers, brand evangelists, and significantly drive your brand goals forward. Finding this pocket of people is as simple as becoming part of the conversation.
In 2018, we used this strategy at The Ad Strategist to double the size of our Instagram following. More importantly, by implementing the $1.80 Instagram growth strategy, our Instagram engagement custom audience grew to almost 3x larger than our follower count.

Why is this important? The size of your warm custom audiences represents the number of users who've had a meaningful interaction with your brand. This includes everyone who liked, commented on, sent, and saved your content; DM'ed you; or clicked the link in your bio. Of course, just because someone interacts with you doesn't mean they follow you on Instagram. And if they're not following you, it's unlikely they'll see your organic content and posts in the future.
That doesn't mean those users are gone forever, though. You can create a dynamic Instagram ad sequence targeting your Instagram engagement custom audience that converts those non-followers into followers and then customers.
Running ads to this engagement custom audience resulted in 50%–100% cheaper lead costs in an ad spend study of over $45,000 with 349 ad set variations. So targeting this Instagram engagement custom audience creates costs per result that are significantly lower than if you were to target cold traffic.
#1: Create Your Instagram Engagement Custom Audience
To create an Instagram engagement custom audience, navigate to the Audience dashboard in Ads Manager.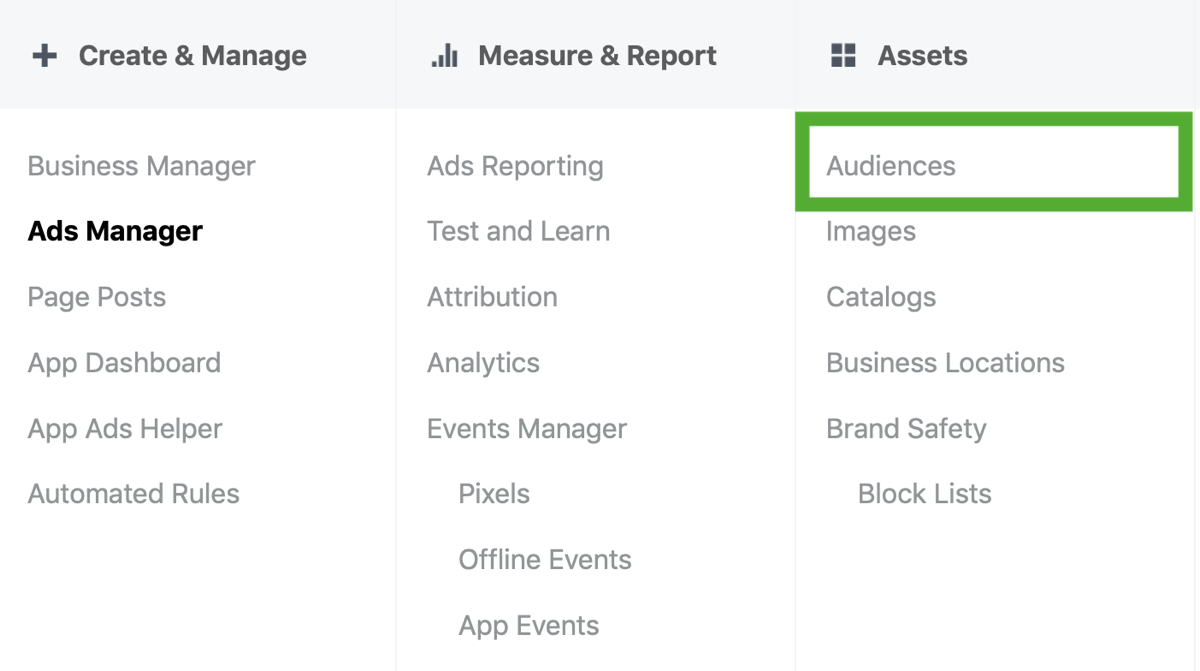 Then click Create Audience and select Custom Audience.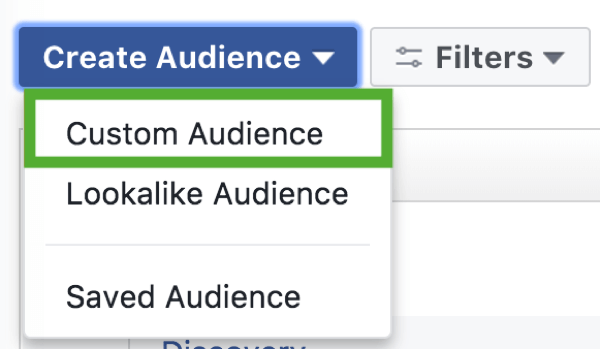 In the Create a Custom Audience window, choose Instagram Business Profile.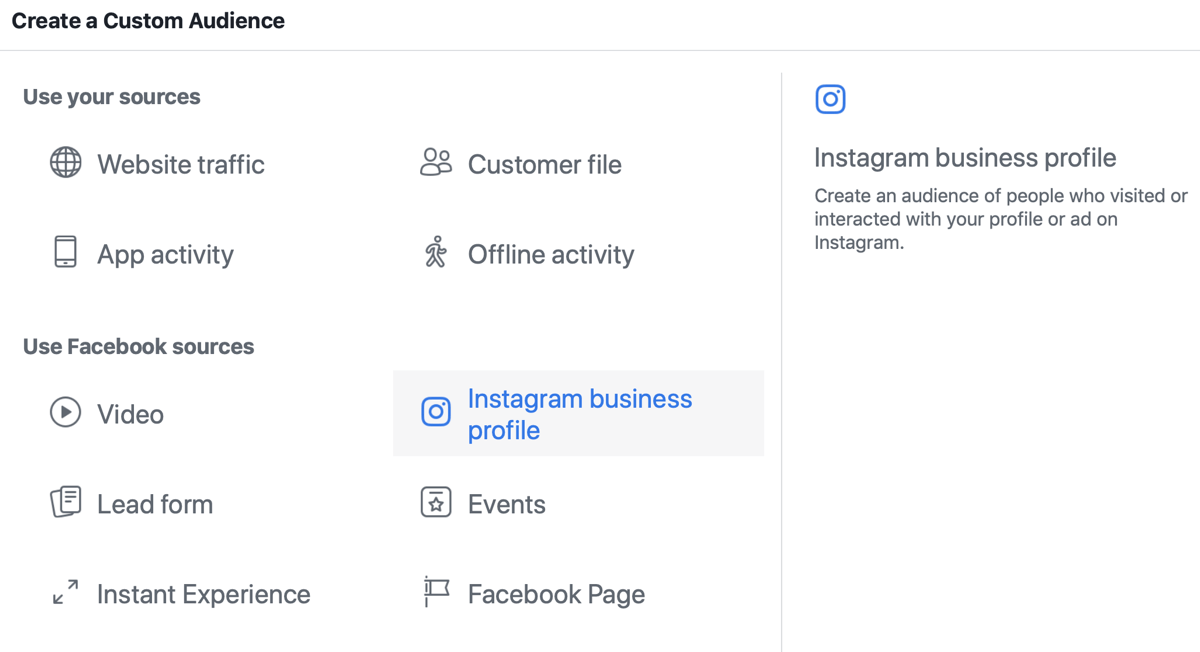 Next, select the correct Instagram profile and ensure Everyone Who Engaged With Your Business in the Past 365 Days is selected.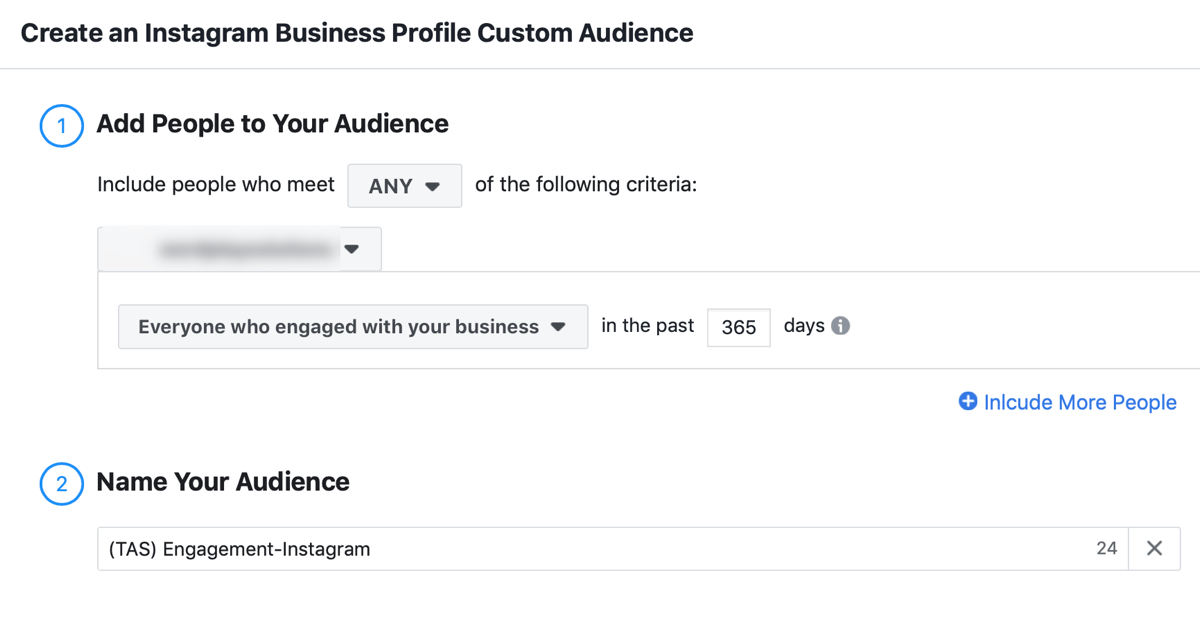 Choose a name for this audience that will be easily identifiable to you in the future and then click Create Audience. Remember that it takes up to 24 hours to reveal the size of your current Instagram engagement audience.
Now write down the current size of this audience to determine your starting point. I recommend that you track the growth of this custom audience weekly as you implement the rest of the $1.80 strategy consistently to assess your measurable growth.
Set Up a Spreadsheet to Track Instagram Growth
For fellow spreadsheet connoisseurs: Tracking this data in a notebook can feel like poking your eyes out, so here's how to structure your results tracking spreadsheet.
Set up your spreadsheet to track the total Instagram engagement custom audience with a separate column for each week.

Then use the formula =sum(D5-C5)/C5 to calculate your weekly growth rate.

Now expand the weekly growth rate calculation across all weeks.

The result is the growth rate of your retargetable custom audiences using the $1.80 Instagram growth strategy over time. Once you have this information for a larger range of weeks, you can assess what is and isn't working for you and then tailor the rest of your Instagram marketing strategy accordingly.
#2: Research and Incorporate Relevant Hashtags
Now that you're tracking your retargetable engagement, the next step is to find relevant hashtags for your business.
Open Instagram and navigate to the Search & Explore tab.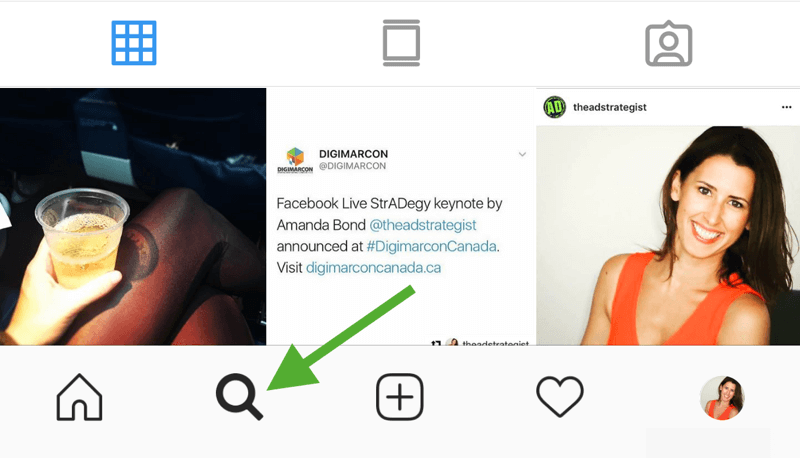 Start by searching for one hashtag such as #facebookads.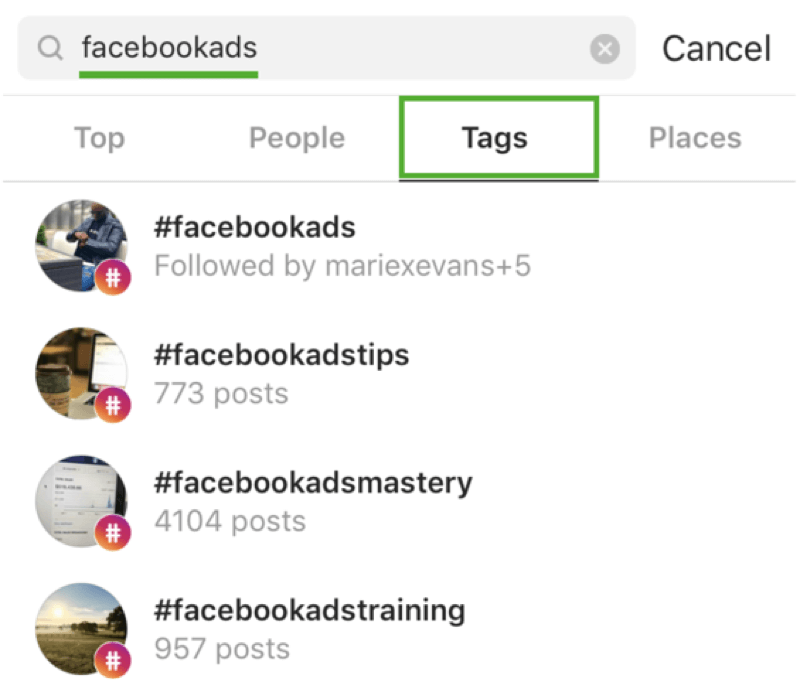 You likely have a core group of hashtags you're already using in your own posts. Because it's best to search and engage daily, I recommend that you set up a spreadsheet to track all of the relevant hashtags you're using because the list will quickly grow.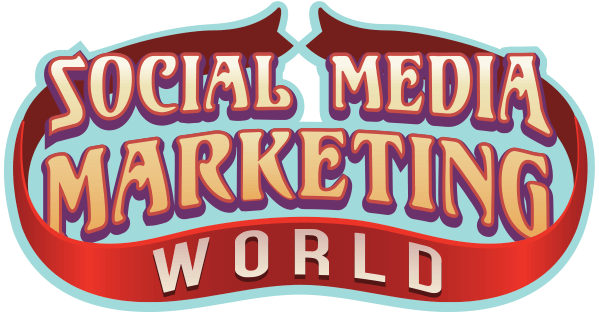 If you're a digital marketing agency, you might start with hashtags like these:

Here's the most surprising part of implementing this strategy: truly understanding the quality of a hashtag. As a Facebook advertising strategist, I'd assume that #facebookads would be an ideal hashtag for posts. However, upon closer inspection, the type of content being tagged with this particular hashtag is:
Extremely promotional (often for get-rich-quick–type schemes)
Unrelated to digital strategy
Entirely misleading
Often extremely spammy
This leads me to the conclusion that we won't use #facebookads in our own Instagram efforts going forward.
As you research hashtags and carry out your daily $1.80 growth strategy, make note of the highest-quality hashtags you find. Then use those in your organic content's written captions to give yourself the greatest opportunity to get in the Search & Explore tab of your ideal customers.
#3: Identify and Engage With 9 Relevant Instagram Posts
After you've found your Instagram hashtags, it's time to filter through the content you've found to determine whether it's relevant and valuable for you to leave your $0.02. Not every post is created equally—especially in a world full of spam bots and automation.
Take a few seconds to analyze each Instagram post you come across. I recommend clicking the full post to:
Read the caption.
Quickly measure the engagement rate (likes and comments vs. total followers).
Click the account profile image to check out their bio and the rest of their profile.
Remember, this strategy works across any vertical: B2B, B2C, SMB, etc. It's the process of culling through the noise to find the gems that most of your competitors aren't setting aside enough time to do.
Here's what to look for when analyzing accounts.
How Much Effort Is Being Put Into Writing an Informative Caption?
A lot of low-quality accounts tend to 'phone in' the caption description and jam as many hashtags into the caption as humanly possible—in the hopes that it will help them rank on the Search & Explore tab.
Well-written captions crafted with meaningful thought aren't an easy feat. The Instagram users who are putting in the time and effort to write their own story-driven captions tend to be active community members outside of their own profiles as well. They're invested in their own Instagram success and your $0.02 interaction helps them signal to the algorithm that their content is also relevant.
What Is the Engagement Rate?
In my algorithmic experience, engagement is king. If an account has 200,000 followers but barely hits 500 likes and comments on a post (0.2% engagement), what does that say about the quality of their community?
On the flipside, never discount an account for having a low follower count. If they have 200 followers and still have 30 likes and comments per post (a 15% engagement rate!), it shows they're building a small but mighty community. Engage away!
Is This Profile Something You Would Naturally Engage With?
Yes, you'll be deploying this strategy for your social media growth efforts. However, it's important to make sure the comments you're leaving have the potential to create strategic and long-term value for your brand and for your potential future community. Otherwise, as with anything, you'll be wasting your time and getting lost in the weeds.
The Anatomy of a Great Instagram Post
Most people want to skip this step (and the time it takes to properly assess the quality of the Instagram account where you're leaving your $0.02) and go straight to the end result—revenue growth. Taking your time to build relationships with the right profiles and people can help expedite your growth.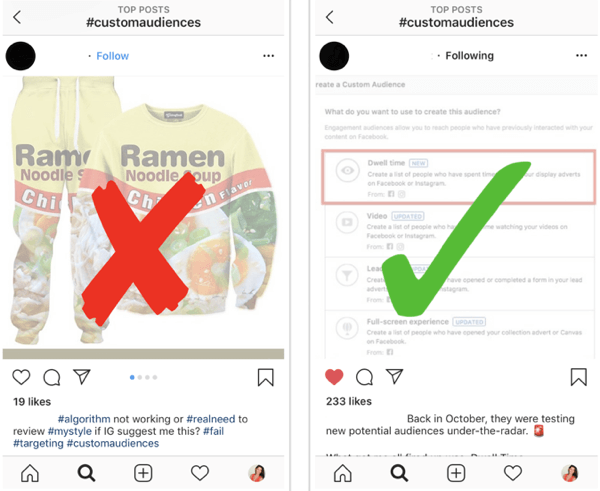 On the left:
The post engagement is lower than the one on the right (total number of likes aside).
The caption is stuffed with hashtags in an attempt to rank content vs. writing quality content to engage your audience.
The account has no bio or any other qualifying details.
On the right:
The content is relevant and educational.
The caption is well-written and informative.
The bio clearly states what they do and allows you to identify whether they belong in your community.
Now onto the fun stuff! This one's simple: Be social on social media. At this point in your efforts, all that's left is to leave your $0.02 on these newfound pieces of content.
Let's talk about leaving your $0.02 for a moment. There's a difference between crafting a meaningful comment that shows you want to be a part of the larger conversation vs. leaving a comment of three emoji hearts and then bouncing.
If all you do is leave emojis, don't use the $1.80 strategy. Spend your time elsewhere on actions/tasks that move the needle in your marketing.
Here are some best practices for being a human on social media:
Share your own experiences. Is there something in your life (or behind the scenes in your business) that's relatable to the original caption? Share that!

Ask open-ended questions. The goal here is to get people to come back to your Instagram profile and engage. If you only talk about yourself and your own experiences, it lessens your chance of developing a meaningful conversation with the other person.
Don't be a know-it-all. Let other people share their perspective and worldview. We, as humans, love to share about ourselves often. Remember that this exercise is not about YOU. It's about the incredible humans you serve in your marketing.

#4: Monetize Your Efforts With an Ad Sequence
After going through these steps, you've started to build two powerful marketing assets:
A captive community of current and future customers who drive real revenue
An engaged custom audience available for retargeting with paid advertising
The first of these two assets, a captive community, will fuel your organic Instagram efforts again and again. Next time you publish a post, these followers will be hungry for your new content. Because you've now engaged in conversations with these users, they're more ready to engage and respond than total strangers.
The second asset is an engaged custom audience that's retargetable by building a $5/day Instagram ad campaign.
When you pair a $5/day Instagram ad sequence with the $1.80 Instagram growth strategy, every image you post, DM you send, and heart you tap is automatically and effortlessly leading people toward becoming your customers. Having a low-cost Instagram ad sequence that's always running in the background is a simple way to turn followers into fanatical (read: paying!) customers.
Conclusion
Set aside time each day to execute this strategy. For me, it's only 15 minutes a day when I'm in an Uber or waiting for a meeting to begin. For you, it might be a consistent hour from 3–4 PM daily.
Your Instagram growth won't happen unless you put in the time and effort daily, track your results, tweak what isn't working, and continuously and relentlessly improve upon your efforts. A year from now, imagine your account at 2x, 10x, 100x growth and what that could mean for your business goals.
With a simple $1.80 Instagram growth strategy paired with a $5/day Facebook advertising strategy, you can rapidly grow your Instagram account with followers who turn into customers.
What do you think? Have you tried the $1.80 Instagram growth strategy? What were your results? Share your results and questions in the comments below.