Social Networks: The Next Great Successors
There's been a lot of talk in recent weeks about social networks and the way they do business.
Whether it's Facebook and their skimming of personal information, or Twitter and their millions of fake user accounts, people are beginning to have less and less trust in social media.
And, with movements calling for users to leave the various networks or at least boycott their services, it's not hard to imagine them shutting their doors in the near future.
So, what would happen if the three biggest social networks — Facebook, Twitter, and Instagram — suddenly had to close down tomorrow? Who would take their place?
Join us, today, as we take a closer look at the next in line for the social network throne, and get yourself ready for the next big thing in social.
Facebook, Replaced By Nuzzel
Easily one of the most instantly-recognizable social networks of our time, Facebook, like Myspace before it, won't be around forever. So, when Old Blue eventually takes its final curtain call, who's most likely to take its place?
We'd like to introduce Nuzzel.
While Nuzzel isn't necessarily a Facebook clone, it's an aggregator that brings together the updates from your other social networks to form a single timeline. This gives it that social home type of feeling, bringing you news, shares, and other interesting events in one single place. Whatever's trending, you're getting it, with Nuzzel.
Twitter, Replaced By Mastodon
Twitter's always been a bit of a problematic network, because of its various rules and the fact that the user base can be a little aggressive. Then there's the fact that, recently, they've come under fire for allowing thousands of fake user accounts without consequence.
It's this kind of questionable design that makes Mastodon seem all the more attractive. This platform is open source, which means the code it's made from is available to use and edit the way the user prefers. Users choose their own incidences, but can message each other in others. Rules differ from instance to instance, depending on what the users decide, making the entire thing completely democratic.
Instagram, Replaced By Pixlr-o-matic
A lot of the attraction with Instagram is in users being able to take snapshots and apply awesome filters to their pictures, to achieve dozens of different effects. Create slick, professional-looking media easily, from your phone or computer, and share them to other users of the same network.
While Pixlr-o-matic doesn't bother with the social network back-end, you'll actually find this functionality isn't entirely necessary. Get creative, with dozens of filters, colors, frames, and other effects, and share your photos easily across your other social networks, or directly between devices.
A World Of Social Networks, Waiting To Be Discovered
The Internet's a big place. There's a lot to discover, and no shortage of social networks to enjoy. We've seen some of the biggest ones yet come and go, and there are likely to be more to come.
Interested in learning more about this and other awesome online stories? Check out the rest of our fantastic blogs, today!
Things To Do In Cocoa Beach This Fall
Cocoa Beach is a Florida city south of Cape Canaveral Air Force Station. It's a gateway to the Kennedy Space Center Visitor Complex, which has rockets and iconic artifacts.
The city is known for its beach and surf breaks. The Florida Surf Museum traces the sport's local history, and nearby Cocoa Beach Pier has eateries and shops. The maritime forest at oceanfront Lori Wilson Park attracts assorted birdlife as well.
Want to know more about vacation packages in Cocoa Beach and fun things to do in Cocoa Beach? Here's your list of the best Cocoa Beach attractions and activities for the whole family to enjoy.
Park Yourself by the Shore

You'll find one of the area's loveliest escapes at Lori Wilson Park. Aside from its clean, wide beach, thick with golden-hued sand, the park boasts free parking. Remember to wander the nature trail while you're there, as well. It winds into a maritime hammock, lush with live oak, palmetto and greenery. You'll feel like civilization is a world away.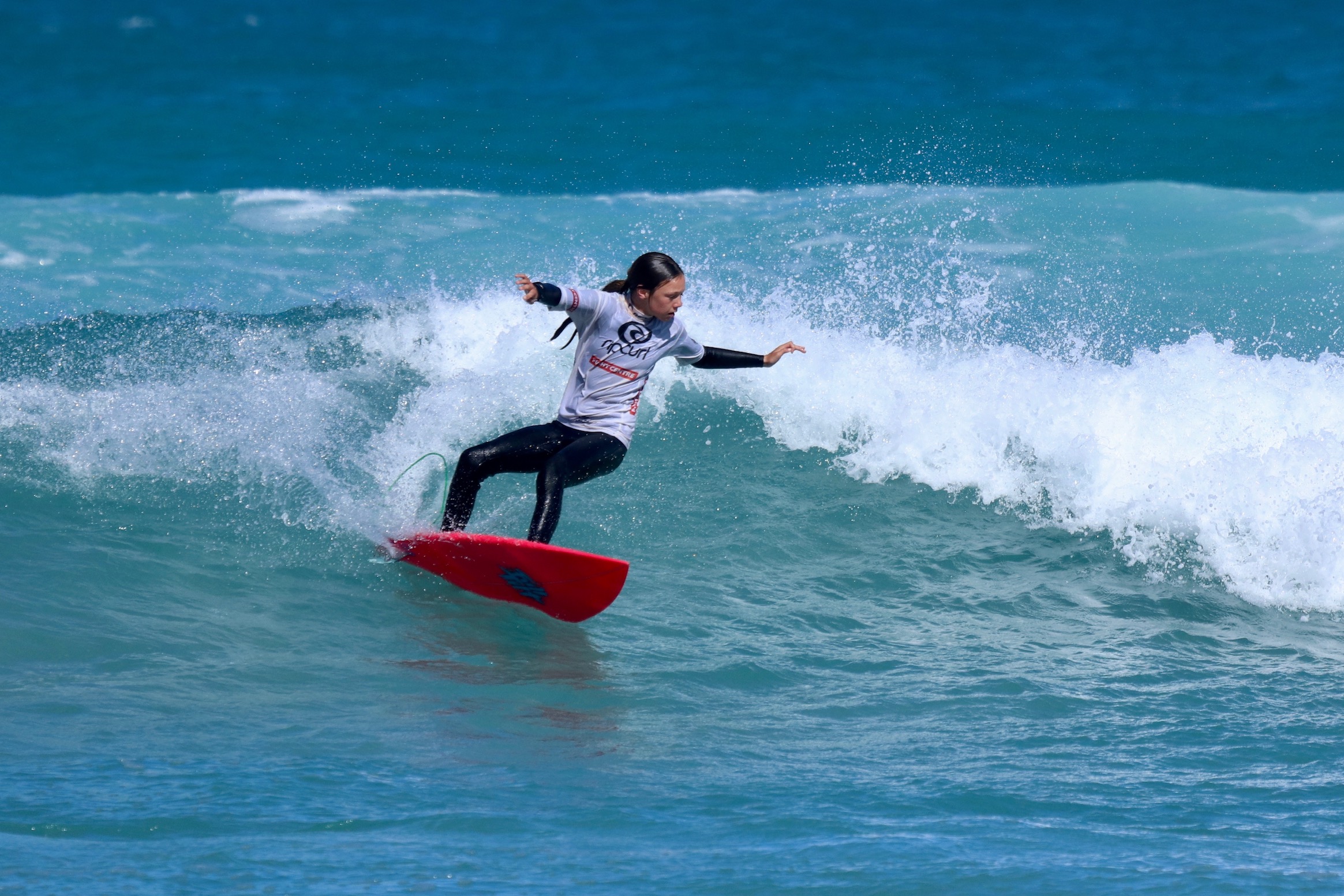 Ride a Wave

Cocoa Beach is renowned for its calm, consistent waves. That, combined with the fact the water is shallow enough to simply wade out past the breakers, makes it an ideal place to learn to surf. You can take a lesson, rent a board, or bring your own. It's one of the best places to surf in the state, making it one of the top things to do in Cocoa Beach.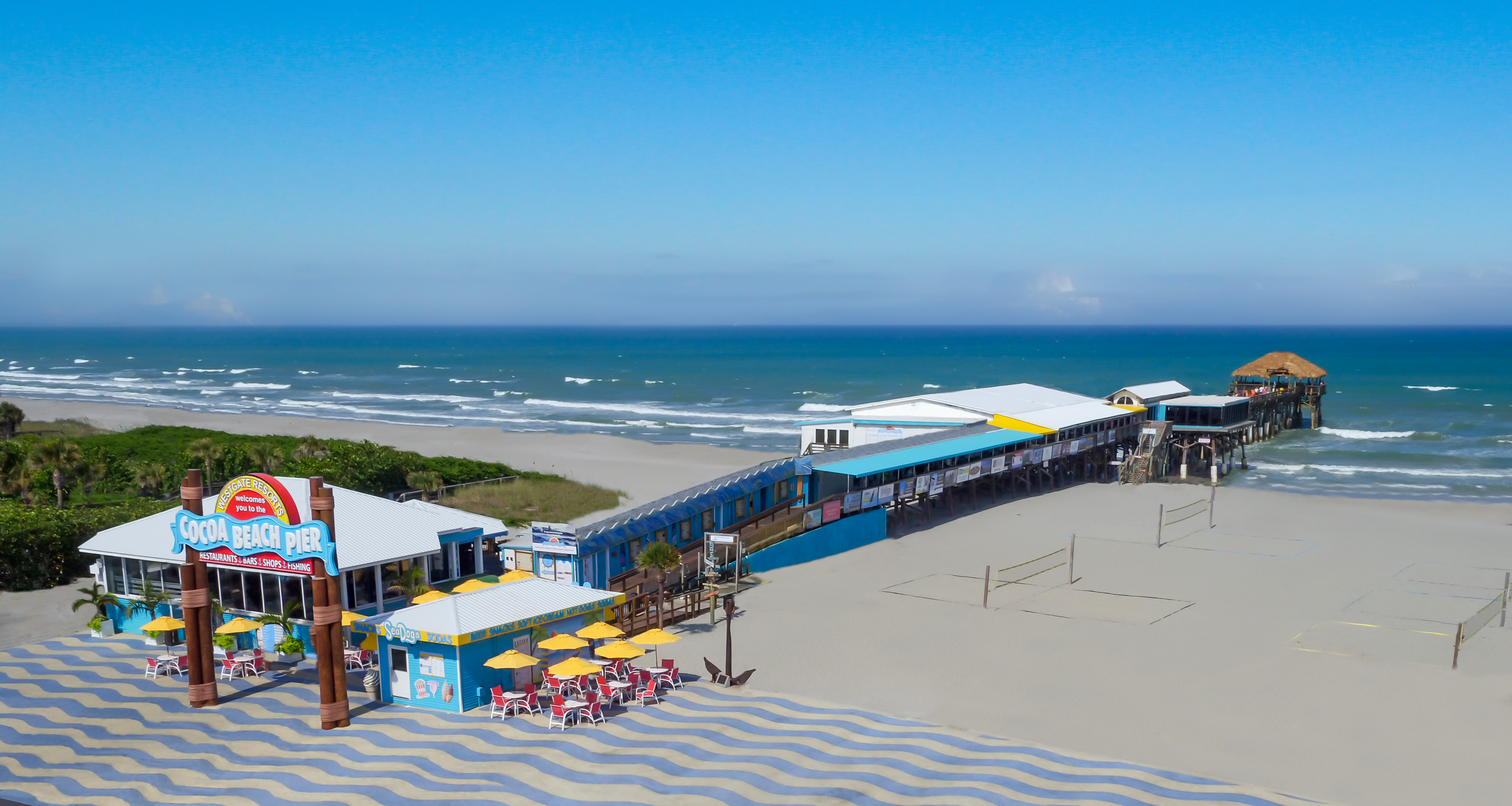 Explore the Cocoa Beach Pier

The Cocoa Beach boardwalk stretches 800 feet over the Atlantic Ocean. Besides giving you a swell view of the beach, it's brimming with shops, restaurants and boutiques. Don't miss noshing on a juicy fish sandwich at the Atlantic Ocean Grille.
Discover Ron Jon Surf Shop

This iconic Ron Jon Surf Shop is the world's largest surf shop, encompassing 52,000 square feet. The store, which is one of the top Cocoa Beach attractions, is open 24 hours a day, and offers everything you could possibly need for the beach lifestyle, including bikinis, surf boards, clothing and sports gear. With its fish tanks, glass elevators and flowing waterfalls, it's worth discovering even if you don't feel like shopping.
Eat Outside

Fat Kahuna's Beach Side Grille boasts breezy outdoor seating and a gorgeous ocean view. Or escape indoors into a cool, air-conditioned paradise complete with soft background Hawaiian music, a wraparound bar and fullscreen television, featuring non-stop surf footage. Shark tacos, anyone?
Paddle Peacefully

Enjoy a nature tour kayaking the Thousand Islands with Adventure Kayak or Fin Expeditions. You'll see manatee, dolphin, and many species of birds while paddling through tropical mangroves.
Fun in the Sun

Take your pick from leisurely or extreme adventures at 321 Kiteboarding and Watersports. They offer stand-up paddle board and kayak rentals as well as kitesurfing and surfing lessons.
Munch on Lunch

If you have time for a beach lunch, make it Coconuts on The Beach. The location, smack-dab on the Atlantic, is a ten. But the view isn't all Coconuts offers. Sink your teeth into a Fish Reuben, fish tacos, or fish 'n chips, and make sure to try the sweet potato fries. Wash it down with an icy beach drink or a pina-colada smoothie.
Roll into Space

Space Coast Segway Tours invites you to experience the fun and adventure of riding a Segway through sunny Port Canaveral. You'll snag an up-close-and-personal look around Ron Jon Cape Caribe resort and explore areas by the Ocean and the Port. You may catch a full view of the cruise ships or even a manatee in the locks.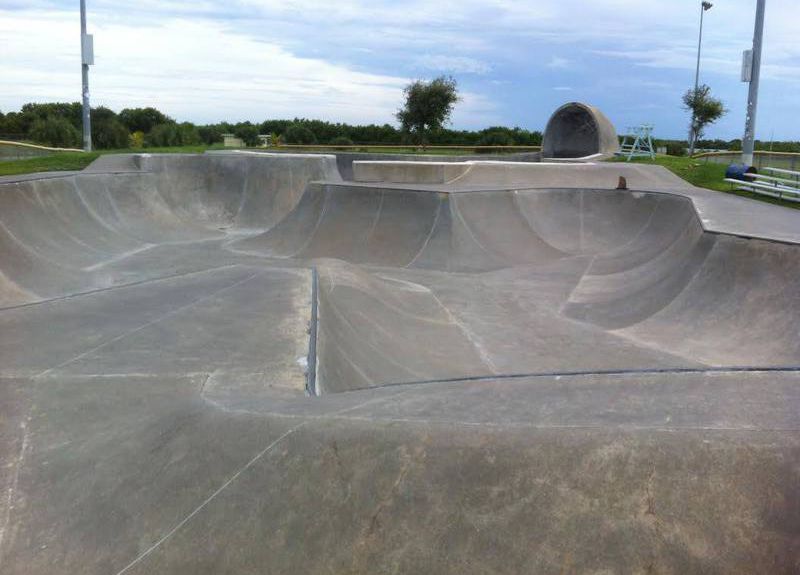 Conquer the Half Pipe

Cocoa Beach Skate Park is lovingly described by teens as 'sick,' and it's one of their favorite things to do in Cocoa Beach. The park, a friendly, inexpensive haven for kids, boasts two deep bowls and a half pipe, in addition to a grassy area and bleachers where parents can relax.