How AI Will Revolutionize the Digital Marketing Industry
The world is becoming more and more advanced everyday. Artificial Intelligence used to be a thing of the future, but in a world where the future is today, here is how AI will revolutionize the digital marketing industry.
How AI Has Stimulated Every Day Life
AI and machine learning has been a part of our lives for a while now. It has made its appearance in customers service chat boxes, music apps that find music specific consumers might be interested in, and by optimizing searches based on algorithms that determine behavior. AI is an infant today though, being used quite minimally in the digital marketing industry, but in the coming years it will grow to be one of the most integral parts of marketing optimization.
Content Creation
Content creation is one way companies can keep consumers engaged. Spicing it up with AI will create content more efficiently, as it will be designed to look like it was written by a human. AI has already seen its light in certain forms of content creation like real time stock readings business reports, but in the future the potential for AI to do so much more is so much greater.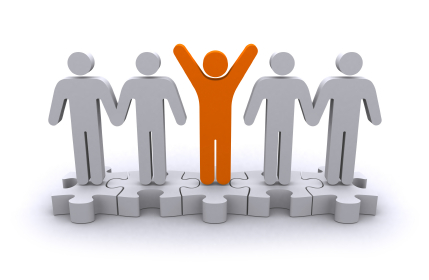 More Personal Consumer Experience
Already AI has been implemented into certain websites, most notably google, in order to optimize consumer experience and essentially keep consumers coming back for more. Consumers appreciate when their experiences on certain websites are more personalized. As AI will continue to get smarter we can expect a giant leap in what it means for the personal consumer experience through AI.
AI Powered Consumer Insight
AI will be able to help companies review consumer behavioral patterns in order to come up with the best marketing schemes to their tailored audience. In doing this, Companies will be able to use AI to experiment with different schemes not only snag new customers, but also to keep the veteran customers engaged.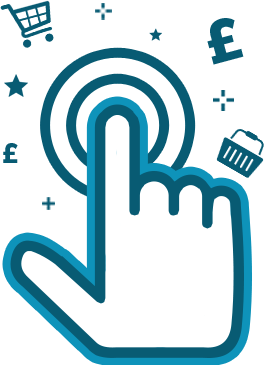 AI Running PPC
Most of the digital ad market today is currently run by Google. PPC campaigns are usually handled by agencies or other individuals with the know how, but introducing AI will not only make PPC campaign creation more efficient but will help look for new ways to optimize PPC ad campaigns. algorithms in the AI will be able to learn what works and what doesn't in a much shorter amount of time. AI will be the new best way to optimize PPC ad campaigns and will help smaller companies if they implement it now.
Consumer and Marketer Connection
The connection between consumer and marketer is very important. AI will be able to assist in creating a stronger Consumer/Marketer connection by helping the marketer to create a more personal experience for the consumer with machine learning and behavioral-researching AI. That is only the beginning though. the future optimization of the digital marketing industry will rely heavily on AI. However, a healthy balance of the artificial and the organic will be necessary to create a truly meaningful Consumer experience.
The most personal consumer experience is one that feels natural.
Advantages and Disadvantages of Solar Panels
Solar Power. This expression is everywhere. With so much buzz in the media these days about solar power technology probably has most of the public wanting it or at a minimum, inquiring about it. Solar power in general, should be easy to sign up for, but not too quick to give the green light, there are both advantages and disadvantages of solar power.

Since this process is still fairly new in the marketplace, there is much to still learn and educate ourselves on. One needs to ask if it will serve a better purpose over the typical grid choice. Unfortunately, with every situation, the answer will be a different outcome, pursuant to the desires and needs of the customers. Thus, making a general blanket statement, is just not applicable here. 
Also Check Out: Frequently Asked Questions About Solar Power Systems
Advantages Of Changing To Solar
For environmentally, eco-friendly consumers, this is certainly the desired power source of choice. Solar power is a renewable source, therefore, not leaving behind much of a high carbon footprint, as its competitors. It is one of the best clean energy options out in the public market today.
Also an advantage for changing to solar is the fee-free cost once you get past installation and equipment costs. There is no electric bill and requires very little, if none at all, maintenance and is reliable for years to come. 
Disadvantages of Changing to Solar
The major disadvantage, and most likely the main reason solar panels aren't on every home in America, is the cost to install and the equipment. Assuming most people don't have the upfront discretionary funds to make sense of this, causes many to shelf their decision to a later date. Thus, sticking with the traditional power grid option. 
Also, when considering solar power, buying a battery back-up, while at an additional cost, is a must. This will be necessary since it stores energy and in power outages, will offer the consumer piece of mind.
The space needed for the panels and equipment, while not highly important, will affect some homeowners ability to support the space needed. 
Also Read: How Do Solar Panels Work For Your Home?
So, with all the pros and cons of changing to solar power, we think it still behooves the public to highly consider this option. Once the public educates themselves on how it works and how it can benefit them now and in the future, there may be a shift in public perception. We encourage reaching out to your best local solar power company. If in the Volusia/Flagler counties of Florida, contact Sundial Solar Services, LLC for more information on solar power.
As a leading Solar Company In Port Orange, Sundial puts its team of industry experts to use bringing solar energy to local residents. Homeowners don't necessarily have to be experts in every aspect of their home. When it comes to solar energy, an expert in the field like Sundial Solar brings you the level of professionalism you need to do the job right while taking the hard work completely off of your hands.
And for those looking for an expert Solar Company In Palm Coast, never fear: they have a presence here, as well. They understand that the process of investing in a renewable energy system in your home from scratch can be daunting. They're ready to walk you through the process, from beginning to end, so that you end up with the energy you want and a full understanding of your investment. When it comes to ROI, the more you know, the better.