How AI Will Revolutionize the Digital Marketing Industry
The world is becoming more and more advanced everyday. Artificial Intelligence used to be a thing of the future, but in a world where the future is today, here is how AI will revolutionize the digital marketing industry.
How AI Has Stimulated Every Day Life
AI and machine learning has been a part of our lives for a while now. It has made its appearance in customers service chat boxes, music apps that find music specific consumers might be interested in, and by optimizing searches based on algorithms that determine behavior. AI is an infant today though, being used quite minimally in the digital marketing industry, but in the coming years it will grow to be one of the most integral parts of marketing optimization.
Content Creation
Content creation is one way companies can keep consumers engaged. Spicing it up with AI will create content more efficiently, as it will be designed to look like it was written by a human. AI has already seen its light in certain forms of content creation like real time stock readings business reports, but in the future the potential for AI to do so much more is so much greater.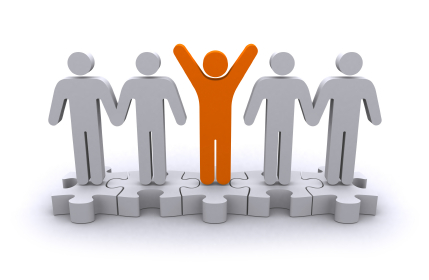 More Personal Consumer Experience
Already AI has been implemented into certain websites, most notably google, in order to optimize consumer experience and essentially keep consumers coming back for more. Consumers appreciate when their experiences on certain websites are more personalized. As AI will continue to get smarter we can expect a giant leap in what it means for the personal consumer experience through AI.
AI Powered Consumer Insight
AI will be able to help companies review consumer behavioral patterns in order to come up with the best marketing schemes to their tailored audience. In doing this, Companies will be able to use AI to experiment with different schemes not only snag new customers, but also to keep the veteran customers engaged.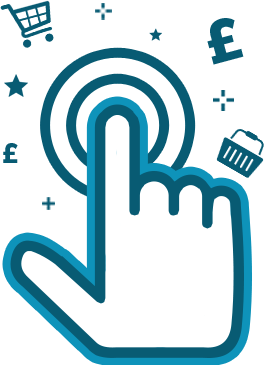 AI Running PPC
Most of the digital ad market today is currently run by Google. PPC campaigns are usually handled by agencies or other individuals with the know how, but introducing AI will not only make PPC campaign creation more efficient but will help look for new ways to optimize PPC ad campaigns. algorithms in the AI will be able to learn what works and what doesn't in a much shorter amount of time. AI will be the new best way to optimize PPC ad campaigns and will help smaller companies if they implement it now.
Consumer and Marketer Connection
The connection between consumer and marketer is very important. AI will be able to assist in creating a stronger Consumer/Marketer connection by helping the marketer to create a more personal experience for the consumer with machine learning and behavioral-researching AI. That is only the beginning though. the future optimization of the digital marketing industry will rely heavily on AI. However, a healthy balance of the artificial and the organic will be necessary to create a truly meaningful Consumer experience.
The most personal consumer experience is one that feels natural.
Why Hire Miami SEO Experts From Miami For Your Business?
Search engine optimization is now quintessential for every single business in today's time. If your organization isn't visible online, you are as great as not in all having an internet presence. And when you realize the importance of SEO to your local business, the first thing that comes into mind is the way to do it and that also at a minimal cost. Well, DIY is 1 way to go, employing a search engine optimization expert in Miami is other, and postponing is another.
Hiring professional search engine optimization specialists for SEO of the regional business has many benefits. Let us take a look at some of the key benefits.
The Right Way of Doing SEO
Everyone can begin SEO. There's absolutely no compulsion that only professionals are permitted to do it. However, the question is, are you capable of doing it correctly? There are various practices that when you implement it on your website, your search engine optimization results will be endangered. And getting incorrect in DIY SEO isn't hard. All it requires is some misunderstanding of Google algorithms or following a wrong DIY SEO guide. You might be following unethical approaches that could cause your website getting permanently removed or banned from search results. On the flip side, professionals have the right training, skills, and experience. They know exactly what works and what does not and how to achieve desirable benefits.
Improve Your Overall Website
For many years, SEO means stuffing keyword. Hence, a lot of people readily become so-called Miami SEO experts, but now, SEO has changed a lot. Google believes everything forms the significance of articles to website speed, ease of navigation, and HTML tags. When you employ professionals, every small aspect of your website becomes enhanced. They'll improve your site loading speed, navigation & interface, build traffic, include listings, and optimize the web site for the ideal keyword phrases. An individual cannot address the technical aspects without the ideal training and skills.
Full Focus on Results
Search engine optimization isn't about simply getting any sort of traffic. There's a massive difference between traffic oriented SEO and result oriented SEO. There is no point of getting site traffic that does not convert. An SEO expert in Miami makes certain that your site get superior traffic that has greater odds of conversion. They follow the SEO strategies which does not just concentrate on ranking your website but gaining more conversions. You might have also learned about many people saying they have been doing SEO for many years, but haven't achieved the top rankings for competitive keywords. Well, it is the result of poor SEO. Professionals perform proper keyword research, audit site, and prepare the result-driven SEO strategy for your website.
Reporting Simplified
Analytics play a major part in the success of your SEO campaign. And browsing through your Google Analytics to determine conversion rates, acquisition channels, monitoring keywords rankings, split testing landing pages, assessing bounce rate, and tracking the results isn't at all an easy task. It requires certain knowledge and skills to deal with analytics. A search engine optimization expert in Miami educates the reports for you in a simplified manner without technical jargon, which will permit you to understand the outcomes of search engine optimization efforts readily and prepare a plan of actions.