Greece, Donald McGahn, Uber: Your Monday Briefing
(Want to get this briefing by email? Here's the sign-up.)
Good morning. Greece enters a new economic phase, Indonesia faces more earthquakes and Bhutan blossoms into a literary hub.
Here's the latest:
• Greece enters an uneasy era of financial independence.
As of today, the country officially ends its reliance on bailouts that totaled over 320 billion euros, or about $366 billion, bringing the country to the finish line of a debt crisis that almost broke the European Union apart. Above, tourists in Athens.
But that doesn't mean the painful part is over. Even as the country inches toward growth eight years after its first loan, more than a third of its population is in poverty, and it has the highest unemployment rate in the eurozone.
"The end of the bailout makes no difference in our lives," said one resident. "We are just surviving, not living."
_____
• Fading hopes for Turkey.
At one point, the Western world hoped to hold up Turkey as proof that Islam could peacefully coexist with democracy and liberal values.
The country was a reliable NATO ally in a region bogged down by religious conflict and sought European Union membership, while President Recep Tayyip Erdogan, above, presented himself as a moderate Muslim leader.
That was before Mr. Erdogan started to expand his power, crack down on dissent and drag Turkey into an economic crisis, all of which have diminished optimistic visions for it.
• President Trump attacks The New York Times.
The president lashed out against what he called a "fake" report that described extensive cooperation between the White House counsel, Donald F. McGahn II, above, and the special counsel, Robert S. Mueller III.
The Times article states that Mr. McGahn, fearing he would be thrown under the bus by the president, voluntarily sat down with investigators for 30 hours over the past nine months. It said Mr. McGahn detailed with unusual candor the president's comments and actions when firing James B. Comey as F.B.I. director and Mr. Trump's obsession with putting a loyalist in charge of the Russia inquiry.
But, according to Mr. Trump's personal lawyer, Rudolph W. Giuliani, the "truth isn't truth."
In other news about Mr. Trump's inner circle, Michael D. Cohen, his former personal lawyer, is being investigated for bank and tax fraud related to $20 million in loans. Prosecutors are considering filing charges against Mr. Cohen by the end of August.
_____
• Some migrants from Africa enter Europe by embarking on perilous sea journeys. Others breach fences topped with barbed wire.
Ceuta is one of two Spanish enclaves on the north coast of Africa, the only European places that have land borders with the vast continent. The only thing separating Ceuta from Morocco is the double fence pictured above.
• Rescue efforts are underway in the Indian state of Kerala, after the worst floods in nearly a century killed at least 324 people and displaced hundreds of thousands more. [The New York Times]
• More earthquakes — including a 6.9 magnitude tremor — struck the Indonesian island of Lombok, two weeks after another earthquake killed 460 people there. [The New York Times]
• President Ashraf Ghani of Afghanistan called for a conditional cease-fire with Taliban insurgents ahead of the Islamic festival of Eid al-Adha, which starts this week. The insurgent group has yet to respond. [The New York Times]
• 'Crazy Rich Asians,' the first all-Asian Hollywood studio movie in 25 years, took in more than $25 million at box offices in the United States, making it one of the best performing PG-13 romantic comedies in years. [The New York Times]
• Don't flush your contact lenses down the toilet; they may be polluting the ocean. [The New York Times]
• President Abdel Fattah el-Sisi of Egypt tightened the government's control of the internet in an attempt to combat extremism. [CNN]
Smarter Living
Tips for a more fulfilling life.
• In memoriam: Kofi Annan, 80, above, a Nobel Peace Prize laureate and the first black African head of the United Nations.
• The tiny Kingdom of Bhutan, tucked away in the Himalayas, had a literacy rate of 3 percent in the 1950s. Today, that rate has shot up to 60 percent, and the country is being transformed into a thriving literary hub with the rise of a new generation of authors.
• Winter is coming. For the Croatian city of Dubrovnik, where the fictional King's Landing from "Game of Thrones" is set, that means a welcome break from crushing hordes of fans of the popular HBO series.
Back Story
The spacecraft were designed to explore the outer solar system, but the record (actually made of copper) also carried a message to any extraterrestrials that may find it: sounds and images that best represented humankind and life on Earth. In addition to sounds of nature, there were musical pieces and greetings in 55 languages. Above, the cover of the record.
The astronomer Carl Sagan led the effort to compile the record, an ambitious process that was fraught with indecision. In addition to the technical issues of creating a record that could withstand the pressures of space, there was also the philosophical burden of how to best paint a picture of our planet.
Voyagers 1 and 2 are, respectively, now about 13 billion and 11 billion miles from Earth, carrying the record, which Dr. Sagan called a "bottle in a cosmic ocean."
Alisha Haridasani Gupta wrote today's Back Story.
_____
Correction: Friday's briefing referred incorrectly to the organization that operated the plane whose wreckage was discovered in Switzerland. It was a division of the United States Army, not the Air Force.
Your Morning Briefing is published weekday mornings and updated online.
Check out this page to find a Morning Briefing for your region. (In addition to our European edition, we have Australian, Asian and U.S. editions.)
Sign up here to receive an Evening Briefing on U.S. weeknights, and here's our full range of free newsletters.
What would you like to see here? Contact us at europebriefing@nytimes.com.
How to Grow Your Instagram Following: A Strategic Plan
Want to quickly grow your Instagram audience? Looking for a strategy that attracts the right kind of connections?
In this article, you'll discover how to combine an Instagram growth strategy with an ad sequence that can turn followers into customers.
How This Instagram Growth Strategy Works
On average, Instagram users share "more than 95 million photos and videos every single day," according to Reuters. That amounts to a lot of noise for Instagram marketers to break through to get their message in front of potential customers.
Simply focusing on run-of-the-mill Instagram growth tactics that you hear regurgitated time and again won't help you set yourself apart. You'll just be adding to the noise on the platform instead of building important assets for your brand.
A better approach is the $1.80 Instagram strategy for custom audience growth. Gary Vaynerchuk's $1.80 Instagram growth strategy to grow your business or brand is all about creating micro-connections that gradually accumulate into an active and engaged community on the platform.
Even though it's called the $1.80 strategy, it's completely free to implement. The only resource costs are your time and attention. Once a day, you'll:
Start by searching 10 relevant hashtags.
Locate the top 9 posts for each hashtag.
Leave a meaningful comment (your two cents [$0.02]).
The $1.80 Instagram growth strategy boils down to this equation: 10 hashtags multiplied by 9 posts where you leave your $0.02 = $1.80 in community-building effort.
Getting 2x, 5x, or 10x growth results with this strategy doesn't happen overnight. It requires you to stay consistent and make community-building a regular action for your brand.
As Gary states, "The number of Instagram followers you have means nothing if you can't build a community of like-minded people who care and engage." It's those people who then go on to become customers, brand evangelists, and significantly drive your brand goals forward. Finding this pocket of people is as simple as becoming part of the conversation.
In 2018, we used this strategy at The Ad Strategist to double the size of our Instagram following. More importantly, by implementing the $1.80 Instagram growth strategy, our Instagram engagement custom audience grew to almost 3x larger than our follower count.

Why is this important? The size of your warm custom audiences represents the number of users who've had a meaningful interaction with your brand. This includes everyone who liked, commented on, sent, and saved your content; DM'ed you; or clicked the link in your bio. Of course, just because someone interacts with you doesn't mean they follow you on Instagram. And if they're not following you, it's unlikely they'll see your organic content and posts in the future.
That doesn't mean those users are gone forever, though. You can create a dynamic Instagram ad sequence targeting your Instagram engagement custom audience that converts those non-followers into followers and then customers.
Running ads to this engagement custom audience resulted in 50%–100% cheaper lead costs in an ad spend study of over $45,000 with 349 ad set variations. So targeting this Instagram engagement custom audience creates costs per result that are significantly lower than if you were to target cold traffic.
#1: Create Your Instagram Engagement Custom Audience
To create an Instagram engagement custom audience, navigate to the Audience dashboard in Ads Manager.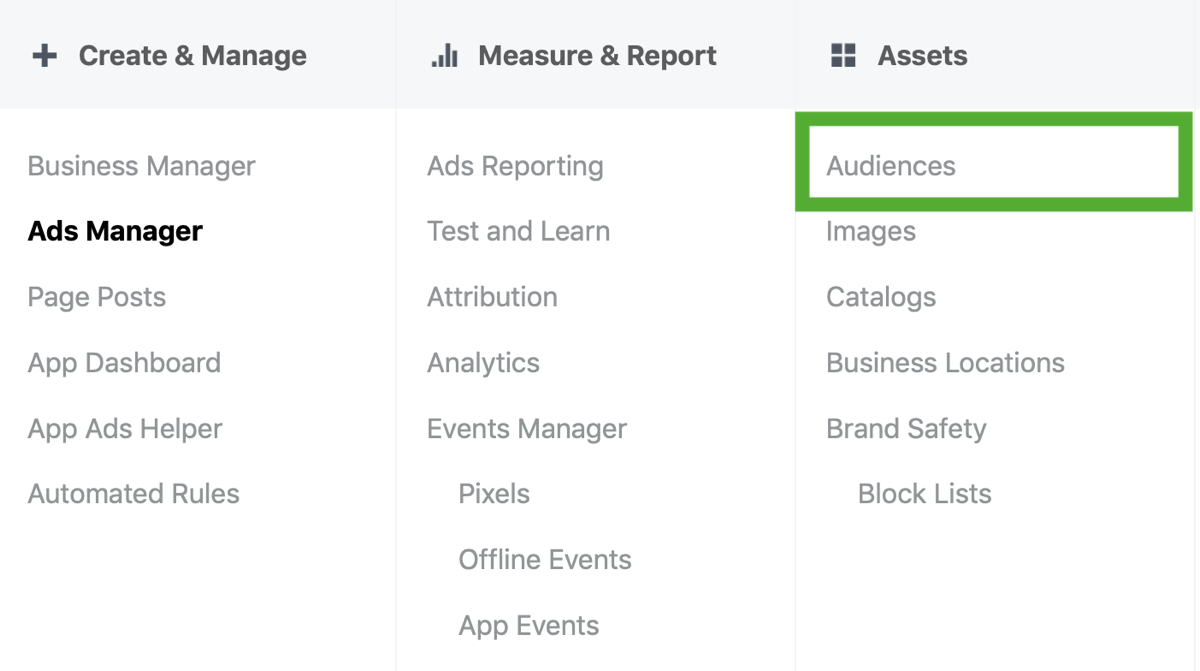 Then click Create Audience and select Custom Audience.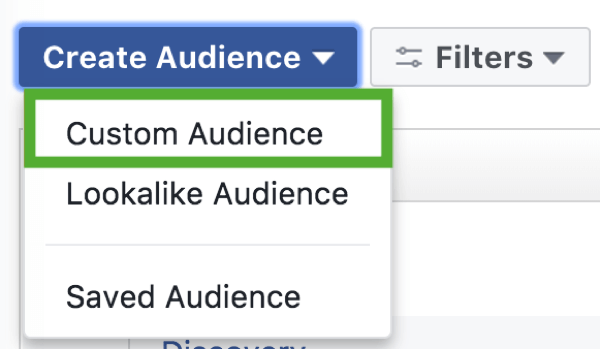 In the Create a Custom Audience window, choose Instagram Business Profile.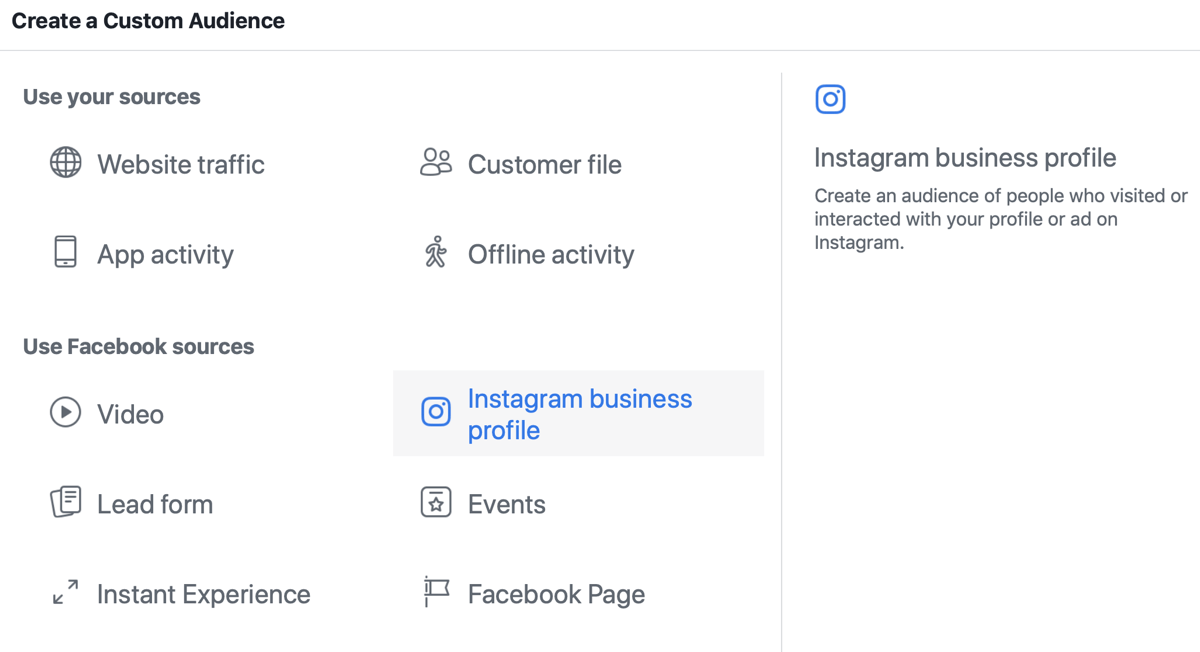 Next, select the correct Instagram profile and ensure Everyone Who Engaged With Your Business in the Past 365 Days is selected.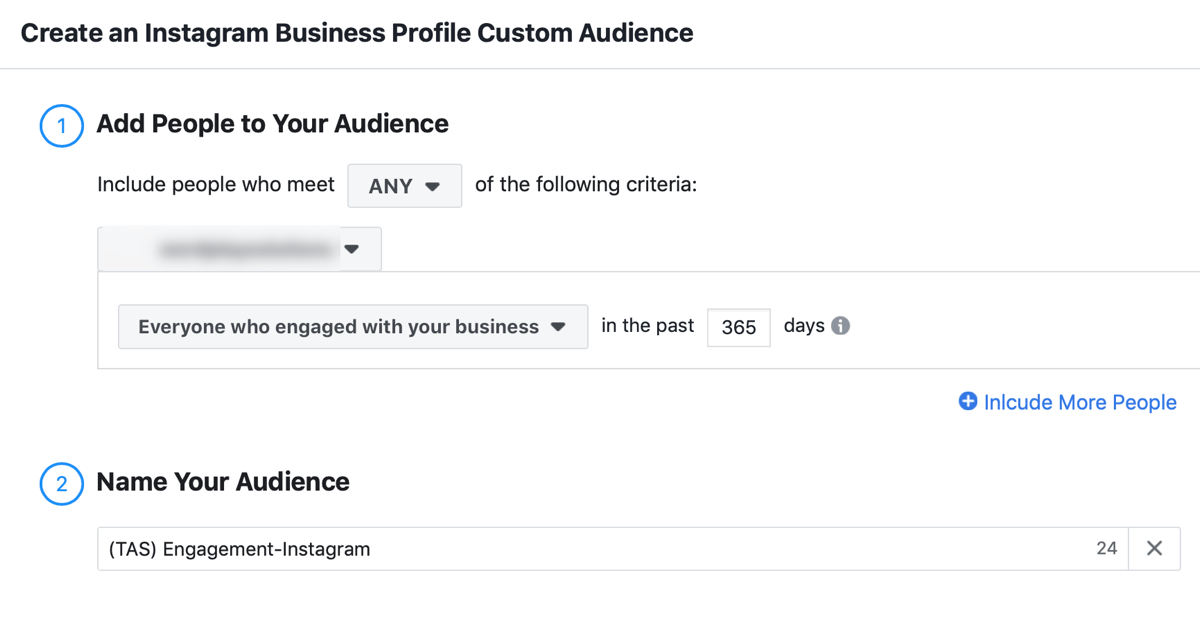 Choose a name for this audience that will be easily identifiable to you in the future and then click Create Audience. Remember that it takes up to 24 hours to reveal the size of your current Instagram engagement audience.
Now write down the current size of this audience to determine your starting point. I recommend that you track the growth of this custom audience weekly as you implement the rest of the $1.80 strategy consistently to assess your measurable growth.
Set Up a Spreadsheet to Track Instagram Growth
For fellow spreadsheet connoisseurs: Tracking this data in a notebook can feel like poking your eyes out, so here's how to structure your results tracking spreadsheet.
Set up your spreadsheet to track the total Instagram engagement custom audience with a separate column for each week.

Then use the formula =sum(D5-C5)/C5 to calculate your weekly growth rate.

Now expand the weekly growth rate calculation across all weeks.

The result is the growth rate of your retargetable custom audiences using the $1.80 Instagram growth strategy over time. Once you have this information for a larger range of weeks, you can assess what is and isn't working for you and then tailor the rest of your Instagram marketing strategy accordingly.
#2: Research and Incorporate Relevant Hashtags
Now that you're tracking your retargetable engagement, the next step is to find relevant hashtags for your business.
Open Instagram and navigate to the Search & Explore tab.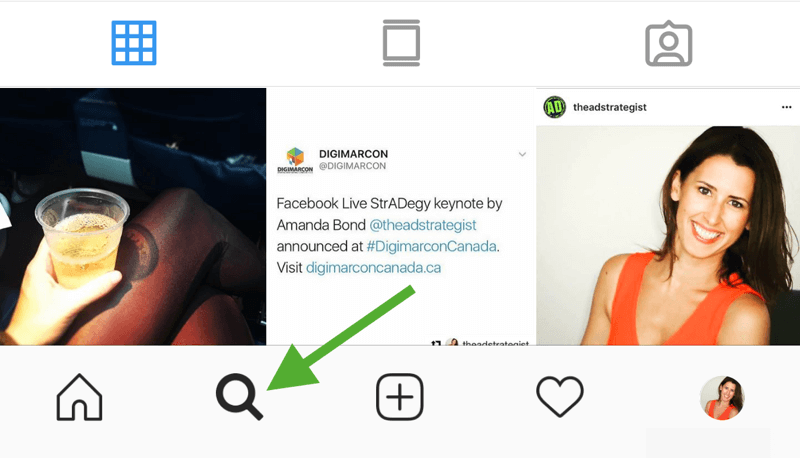 Start by searching for one hashtag such as #facebookads.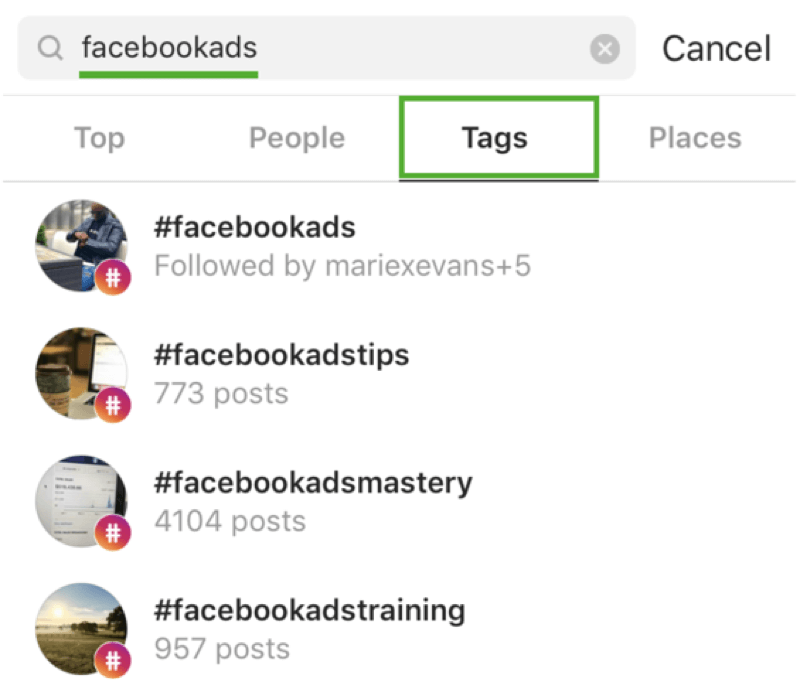 You likely have a core group of hashtags you're already using in your own posts. Because it's best to search and engage daily, I recommend that you set up a spreadsheet to track all of the relevant hashtags you're using because the list will quickly grow.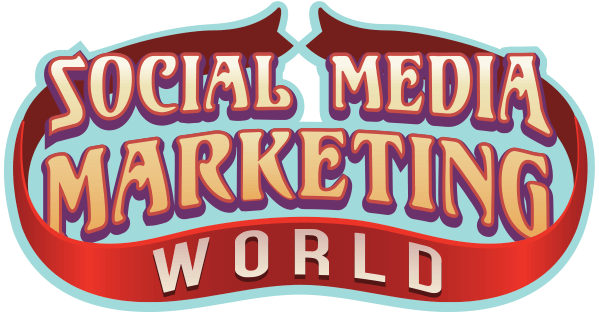 If you're a digital marketing agency, you might start with hashtags like these:

Here's the most surprising part of implementing this strategy: truly understanding the quality of a hashtag. As a Facebook advertising strategist, I'd assume that #facebookads would be an ideal hashtag for posts. However, upon closer inspection, the type of content being tagged with this particular hashtag is:
Extremely promotional (often for get-rich-quick–type schemes)
Unrelated to digital strategy
Entirely misleading
Often extremely spammy
This leads me to the conclusion that we won't use #facebookads in our own Instagram efforts going forward.
As you research hashtags and carry out your daily $1.80 growth strategy, make note of the highest-quality hashtags you find. Then use those in your organic content's written captions to give yourself the greatest opportunity to get in the Search & Explore tab of your ideal customers.
#3: Identify and Engage With 9 Relevant Instagram Posts
After you've found your Instagram hashtags, it's time to filter through the content you've found to determine whether it's relevant and valuable for you to leave your $0.02. Not every post is created equally—especially in a world full of spam bots and automation.
Take a few seconds to analyze each Instagram post you come across. I recommend clicking the full post to:
Read the caption.
Quickly measure the engagement rate (likes and comments vs. total followers).
Click the account profile image to check out their bio and the rest of their profile.
Remember, this strategy works across any vertical: B2B, B2C, SMB, etc. It's the process of culling through the noise to find the gems that most of your competitors aren't setting aside enough time to do.
Here's what to look for when analyzing accounts.
How Much Effort Is Being Put Into Writing an Informative Caption?
A lot of low-quality accounts tend to 'phone in' the caption description and jam as many hashtags into the caption as humanly possible—in the hopes that it will help them rank on the Search & Explore tab.
Well-written captions crafted with meaningful thought aren't an easy feat. The Instagram users who are putting in the time and effort to write their own story-driven captions tend to be active community members outside of their own profiles as well. They're invested in their own Instagram success and your $0.02 interaction helps them signal to the algorithm that their content is also relevant.
What Is the Engagement Rate?
In my algorithmic experience, engagement is king. If an account has 200,000 followers but barely hits 500 likes and comments on a post (0.2% engagement), what does that say about the quality of their community?
On the flipside, never discount an account for having a low follower count. If they have 200 followers and still have 30 likes and comments per post (a 15% engagement rate!), it shows they're building a small but mighty community. Engage away!
Is This Profile Something You Would Naturally Engage With?
Yes, you'll be deploying this strategy for your social media growth efforts. However, it's important to make sure the comments you're leaving have the potential to create strategic and long-term value for your brand and for your potential future community. Otherwise, as with anything, you'll be wasting your time and getting lost in the weeds.
The Anatomy of a Great Instagram Post
Most people want to skip this step (and the time it takes to properly assess the quality of the Instagram account where you're leaving your $0.02) and go straight to the end result—revenue growth. Taking your time to build relationships with the right profiles and people can help expedite your growth.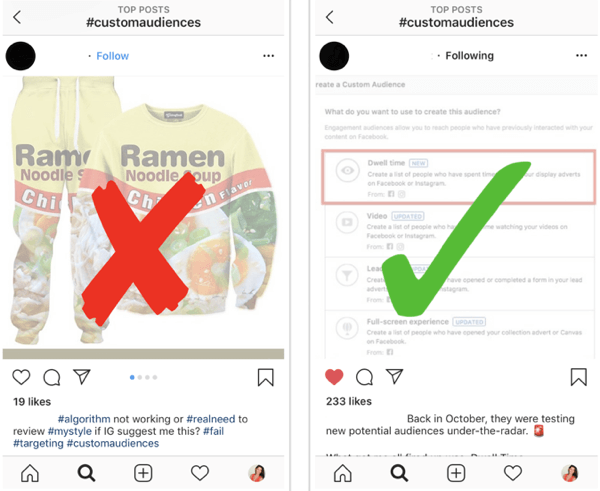 On the left:
The post engagement is lower than the one on the right (total number of likes aside).
The caption is stuffed with hashtags in an attempt to rank content vs. writing quality content to engage your audience.
The account has no bio or any other qualifying details.
On the right:
The content is relevant and educational.
The caption is well-written and informative.
The bio clearly states what they do and allows you to identify whether they belong in your community.
Now onto the fun stuff! This one's simple: Be social on social media. At this point in your efforts, all that's left is to leave your $0.02 on these newfound pieces of content.
Let's talk about leaving your $0.02 for a moment. There's a difference between crafting a meaningful comment that shows you want to be a part of the larger conversation vs. leaving a comment of three emoji hearts and then bouncing.
If all you do is leave emojis, don't use the $1.80 strategy. Spend your time elsewhere on actions/tasks that move the needle in your marketing.
Here are some best practices for being a human on social media:
Share your own experiences. Is there something in your life (or behind the scenes in your business) that's relatable to the original caption? Share that!

Ask open-ended questions. The goal here is to get people to come back to your Instagram profile and engage. If you only talk about yourself and your own experiences, it lessens your chance of developing a meaningful conversation with the other person.
Don't be a know-it-all. Let other people share their perspective and worldview. We, as humans, love to share about ourselves often. Remember that this exercise is not about YOU. It's about the incredible humans you serve in your marketing.

#4: Monetize Your Efforts With an Ad Sequence
After going through these steps, you've started to build two powerful marketing assets:
A captive community of current and future customers who drive real revenue
An engaged custom audience available for retargeting with paid advertising
The first of these two assets, a captive community, will fuel your organic Instagram efforts again and again. Next time you publish a post, these followers will be hungry for your new content. Because you've now engaged in conversations with these users, they're more ready to engage and respond than total strangers.
The second asset is an engaged custom audience that's retargetable by building a $5/day Instagram ad campaign.
When you pair a $5/day Instagram ad sequence with the $1.80 Instagram growth strategy, every image you post, DM you send, and heart you tap is automatically and effortlessly leading people toward becoming your customers. Having a low-cost Instagram ad sequence that's always running in the background is a simple way to turn followers into fanatical (read: paying!) customers.
Conclusion
Set aside time each day to execute this strategy. For me, it's only 15 minutes a day when I'm in an Uber or waiting for a meeting to begin. For you, it might be a consistent hour from 3–4 PM daily.
Your Instagram growth won't happen unless you put in the time and effort daily, track your results, tweak what isn't working, and continuously and relentlessly improve upon your efforts. A year from now, imagine your account at 2x, 10x, 100x growth and what that could mean for your business goals.
With a simple $1.80 Instagram growth strategy paired with a $5/day Facebook advertising strategy, you can rapidly grow your Instagram account with followers who turn into customers.
What do you think? Have you tried the $1.80 Instagram growth strategy? What were your results? Share your results and questions in the comments below.