Germany, California, Tesla: Your Wednesday Briefing
(Want to get this briefing by email? Here's the sign-up.)
Good morning. A child-abuse case shocks Germany, record fires hit California and India gets its first Ikea.
Here's the latest:
• A woman and her partner were convicted in Germany on Tuesday of repeatedly sexually abusing her 7-year-old son and selling him online to pedophiles.
The mother, whose role in the abuse struck a nerve among many Germans, received 12½ years in prison. Her partner, who has a history of sexually abusing children, faces 12 years.
Interest groups and politicians have called for investigations into how the authorities failed to protect the child, who is now 10 and in the care of a foster family. Above, a public prosecutor in the case.
_____
• Record-setting wildfires in California have killed at least seven people and burned nearly 600,000 acres, or about 242,000 hectares. More than 13,000 firefighters have been deployed and tens of thousands of people have fled their homes.
There are 17 fires simultaneously scorching parts of the state. Two fires in Northern California have merged into one — the Mendocino Complex — to become the state's largest blaze in a century.
President Trump blamed the state's environmental policies for the fires, saying — inaccurately — that water that could be used to fight them is being diverted to the Pacific Ocean.
• A Russian murder mystery.
Three Russian journalists ventured out in the Central African Republic and were supposedly shot dead by robbers.
But some think the journalists were targeted for investigating Russia's use of mercenaries in Africa as part of its efforts to regain a presence on the continent.
Above, Monday's funeral procession in Moscow for one of the journalists.
_____
• "There's magic out there, in this great big beautiful world."
Jay Austin and his partner, Lauren Geoghegan, above, quit their jobs last year and set off to bike around the world in search of that magic.
Over a year into the journey, men who are believed to have pledged allegiance to the Islamic State killed the young American couple and two other cyclists in Tajikistan.
• Elon Musk, above, Tesla's chief executive, said on Twitter that he was considering taking his company private, citing the demanding pressures of the stock market. The proposed plan sent the stock price on a wild ride.
• Will Ikea's cheap, D.I.Y. approach work in India's complex market? The Swedish furniture giant's first store in the country will be watched by other international retailers looking to get a bite of India's growing middle class.
• Snap, the maker of the Snapchat app, said it lost three million daily active users in the second quarter, its first reported drop since going public last year. The news follows similar trends at Facebook and Twitter, signaling that social media companies may have reached a saturation point.
• Here's a snapshot of global markets.
• It took more than 12 hours for an Indonesian man, above, to dig his way out from under a collapsed mosque after a powerful earthquake struck the resort island of Lombok. He is one of just a handful of people pulled from the rubble alive. [The New York Times]
• The U.S. billionaire Stan Kroenke will get full control of Arsenal football club after a Russian tycoon, Alisher Usmanov, agreed to sell his stake. The move clears the way for Mr. Kroenke to take the club private. [The New York Times]
• North Korea released a detained South Korean citizen in a rare gesture that adds pressure on the South to return 14 detained North Koreans. [The New York Times]
• China claims to have successfully tested its first hypersonic aircraft, which reached a top speed of Mach 6 — six times the speed of sound. [CNN]
• The BBC announced that its popular dance competition show "Strictly Come Dancing" will not accept same-sex couples, despite calls for it to become more progressive. [Guardian]
• Amsterdam, a city of one million people, is expecting almost 20 million tourists this year, prompting an official crackdown on "overtourism." [NPR]
Smarter Living
Tips for a more fulfilling life.
• Allow us to introduce Ask, a new way for Times subscribers to relay questions to our journalists and family of experts. (And everybody, including nonsubscribers, can benefit from the answers.) For the next month, we're focusing on fitness.
Our first expert is Jessamyn Stanley, above, a yoga teacher, body positivity advocate and author of "Every Body Yoga." Have a question about the right kind of class, a pose for a certain ache or gear advice? Ask here.
• Azza Abo Rabieh, above, was imprisoned in Syria for her art and activism. Behind bars, she started sketching the harsh realities of her fellow female inmates. "I want to draw them so they are not forgotten," she said.
• In Seville, Spain, our 52 Places traveler finds musicians in medieval costumes, a Spanish Stevie Nicks and a pace perfectly suited to her own natural rhythms.
• A teenage chef who started charging for meals at the age of 13 has opened a new restaurant in New York, Gem. Our critic walked in a skeptic and left a believer in the prodigy chef, now 19.
Back Story
New York's Restaurant Week, a promotional event offering dining deals across the city, is underway, so today we're exploring the history of restaurants.
Dining venues have existed since antiquity. Greeks and Romans ate at thermopolia, where customers could grab drinks and food from divots in L-shaped counters.
During the 13th century in China, eateries featured regional specialties and à la carte menus, and some consider them to be the predecessors of today's restaurants.
Globally, taverns and inns served food, but they focused primarily on alcohol or lodging.
The word "restaurant" comes from 18th-century Paris, derived from the French verb restaurer, meaning to restore. According to the encyclopedia Larousse Gastronomique, a man named Boulanger opened an establishment near the Louvre in 1765 that served bouillons restaurants, or restorative broths.
After the French Revolution, many chefs for well-to-do families lost their jobs and began emulating Boulanger's business.
Although his story is widely cited, the origin of the modern restaurant is not so clear.
Rebecca Spang, a historian who has written about restaurants, said in an interview in 2000 that "there are simply no direct sources to demonstrate that someone called Boulanger existed and that he opened a restaurant."
Instead, she suggests the distinction should go to Mathurin Roze de Chantoiseau, who opened a bouillon establishment in 1766 and called himself "the first restaurateur."
Matthew Sedacca wrote today's Back Story.
_____
Your Morning Briefing is published weekday mornings and updated online.
Check out this page to find a Morning Briefing for your region. (In addition to our European edition, we have Australian, Asian and U.S. editions.)
10 Attractions You Can't Miss In Las Vegas
This desert oasis is a city that most people already know a decent amount about.  It is one of the biggest epicentres for gambling in the world.  When you get off a plane in Las Vegas airport you are immediately greeted by slot machines.  As you leave the airport you have amazing views of "The Strip", which is an incredibly long stretch of mega-casino and resorts lit up by glowing neon lights.  The gambling doesn't stop there as gas stations and even grocery stores feature slot machines (seriously, people hang out and gamble in grocery stores).
Las Vegas has done an excellent job of adding more than just gambling to its offerings.  It attempts to brand itself as the "entertainment capital of the world", and frankly they are doing a pretty good job of it.  There are musicians that take up permanent residency in Vegas (yes Britney, Backstreet Boys, and maybe Gaga), an incredible variety of shows (Cirque du Soleil to Blue Man Group), world-class dining options, phenomenal golf courses, mountain hikes, endless shopping (high end to outlet malls), pool parties and nightlife, and even a manmade beach and ski-resort.
As you visit Vegas you will be enthralled by everything "Sin City" has to offer.
This list is in no way inclusive of everything you could plan on a Vegas vacation but is designed to include some of the most iconic Las Vegas attractions that are perfect for the first timer, and things that you may not think to explore.
Also, check out these exclusive Las Vegas Timeshare Deals
Top 10 Must do's in Vegas
1. Welcome to Las Vegas Sign
Taking a picture at the Welcome to Las Vegas sign is a rite of passage for vacationers.  Whether you are here for a bachelor party, work convention, or just escaping cold winter temperatures this sign on the South end of The Strip is a perfect way to begin your trip.
2. Visit Foreign Cities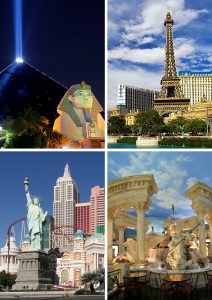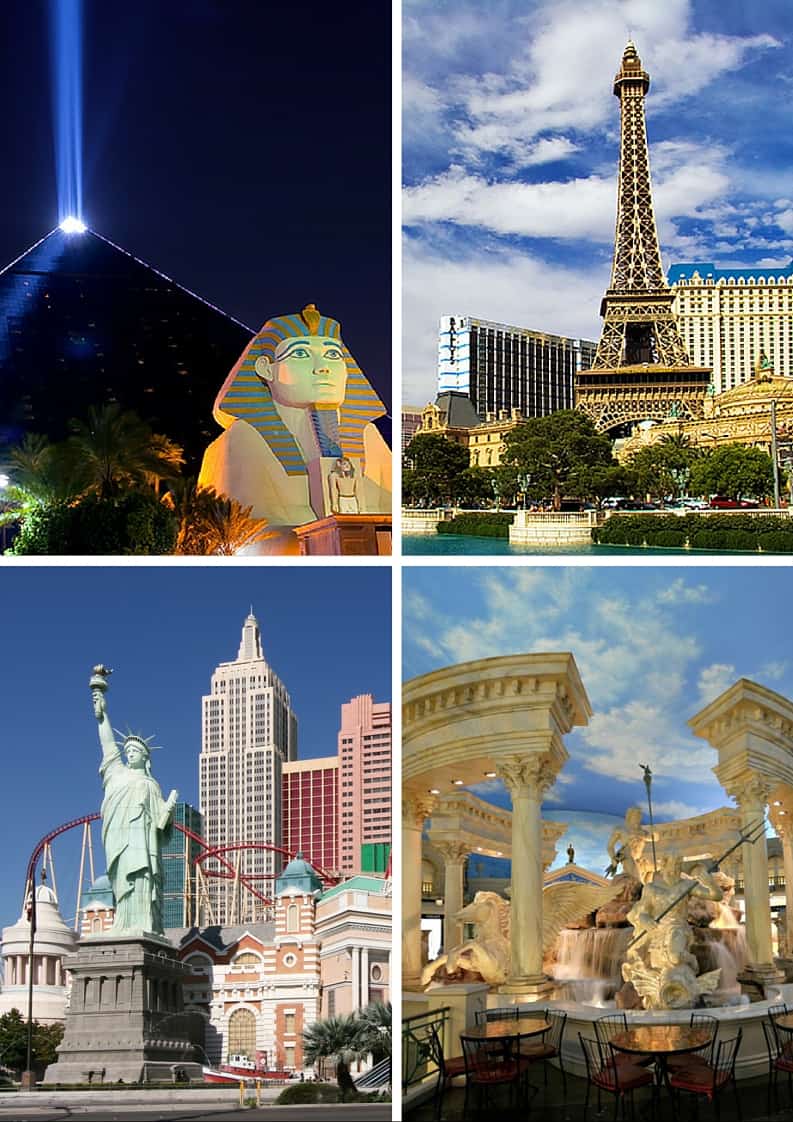 Okay not really, but lots of the casinos are based on a location or theme from somewhere else in the world.  The Paris features its own Eiffel Tower and really is reminiscent of Paris, the Venetian is based on Venice (discussed more below), the Luxor is based on ancient Egypt, Caesar's Palace is based off classic Rome, the Imperial Palace shouts out to Imperial Japan, and New York New York is pretty self-explanatory. Visiting a casino is not a substitute for seeing these places, but I recommend exploring more than just the one you stay in as it is fun to see what elements from around the world have implemented in Vegas.
3. Freemont Street (Old Vegas)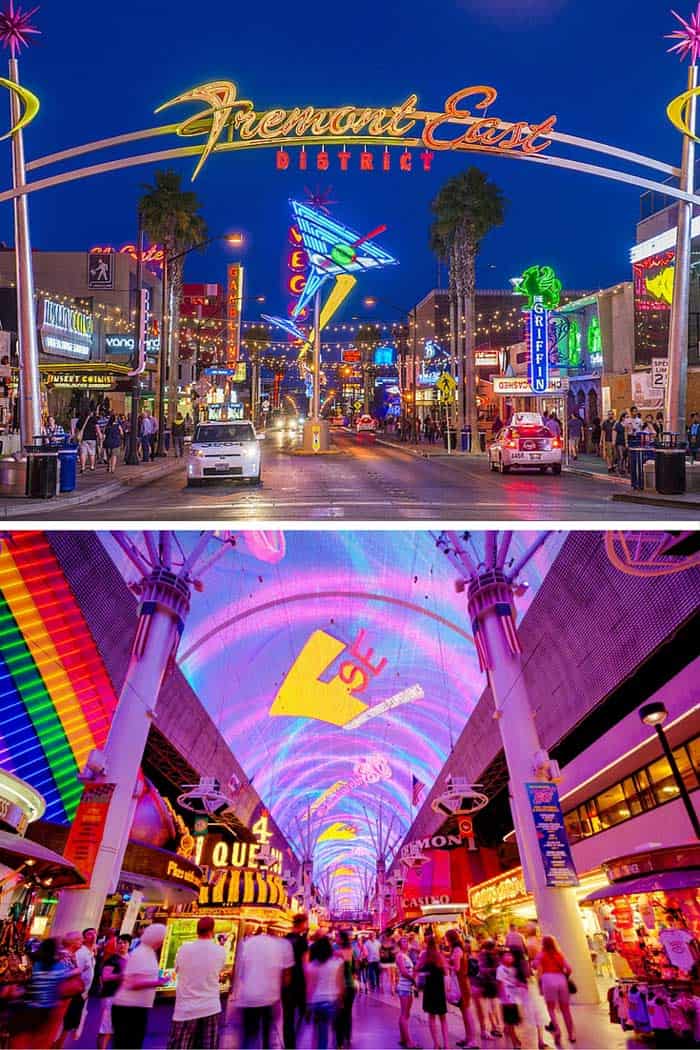 Freemont Street is where you will find the old school Vegas casinos like the 4 Queens and Golden Nugget (featuring a water slide through a shark tank). Even though it is old, it is not run down or left behind.
Freemont Street runs straight through most of the big classic casinos, and is a perfect spot to get a drink from an outdoor bar, see some of the most unique street performers in the world, experience free live music, as well as have strippers attempt to pull you in to see their shows (seriously, be careful).
4. Bellagio Fountain and Gardens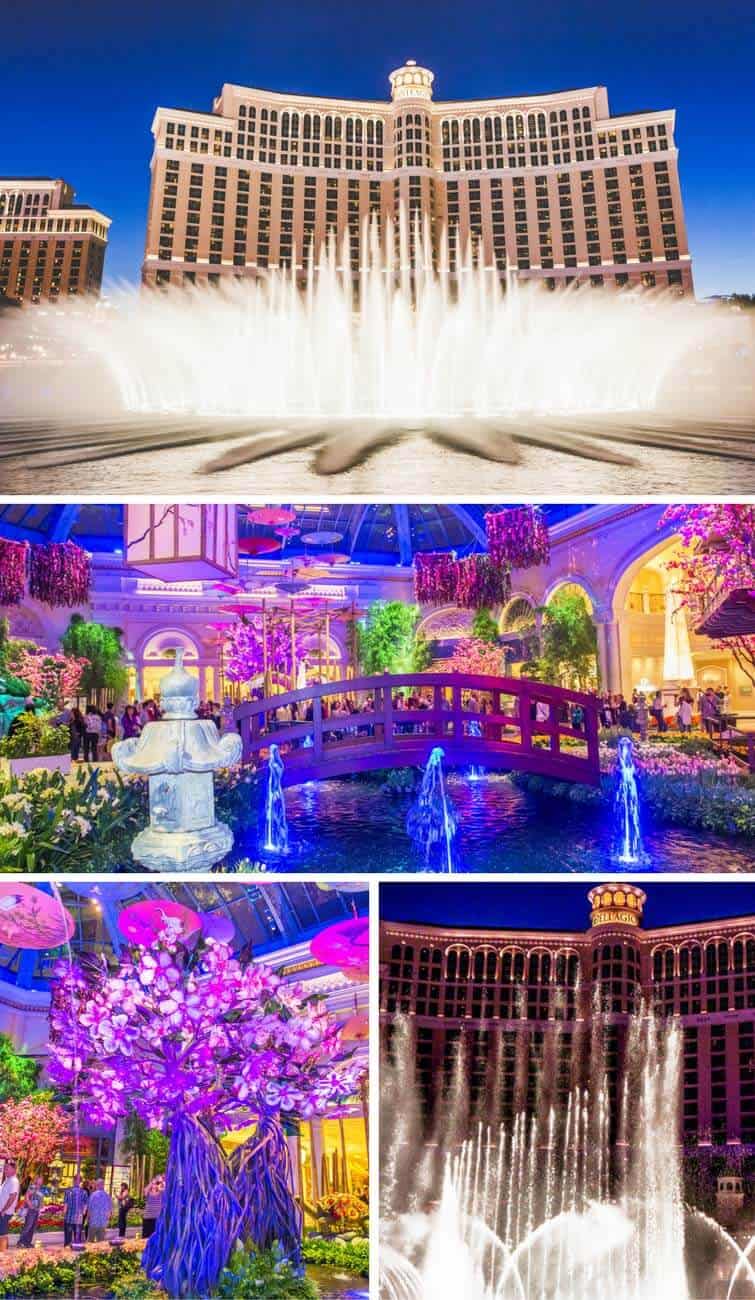 Even though each resort has fantastic things to see, the water show and botanical gardens at the Bellagio cannot be missed.  The 8-acre man-made lake features a dancing water fountain show choreographed to music.  The show is different every 15 minutes, and the results truly are beautiful.  This is the spot that was glorified in Oceans 11 (Brad Pitt and George Clooney could make anything glorious).
The gardens in the lobby are exquisitely decorated and maintained for each season with some of the unique plants and flowers in the world.  Even as a local I make a point to go down each year to see the gardens decorated with a Christmas theme.
5. Gondola Ride at the Venetian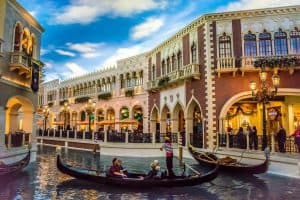 The sky in this picture really is painted on, and it does look that amazing in person.
The Venetian is a luxury resort based off of Venice Italy.  My favorite part of the Venetian is that they built canals throughout the ground floor and mall of the casino, and offer motorized gondola rides while you get serenaded by your very own gondolier.
Even though it makes my husband want to barf, I love how romantic these rides are.  Somehow they designed it so that you don't feel like you are floating through the middle of a casino.
6. Adventure Rides at the Stratosphere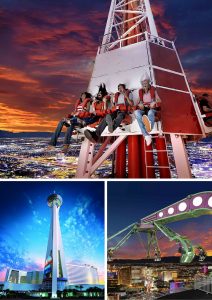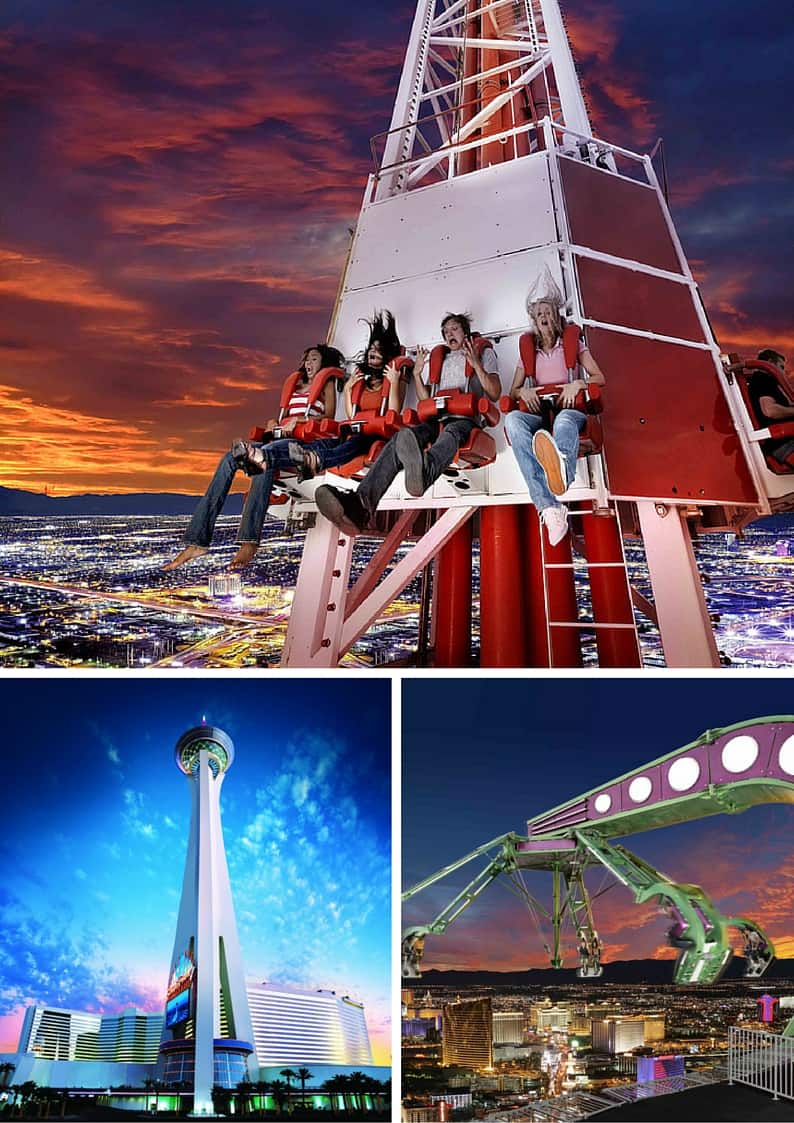 The Stratosphere is hotel and casino that towers overall on the North end of The Strip.  The Stratosphere is most famous for its views of The Strip and hair-raising rides.
It is by far the tallest building in Vegas, and the rides up top are NOT for someone who is afraid of heights. My favorite is the Big Shot, which shoots your seat straight up the top of the tower and into the sky.  It is the tallest thrill ride in the world.  If that isn't gutsy enough for you, you can jump off the top via controlled cables to the bottom.
7. The High Roller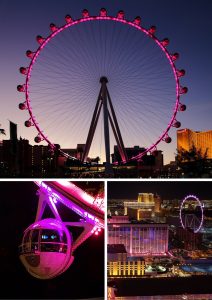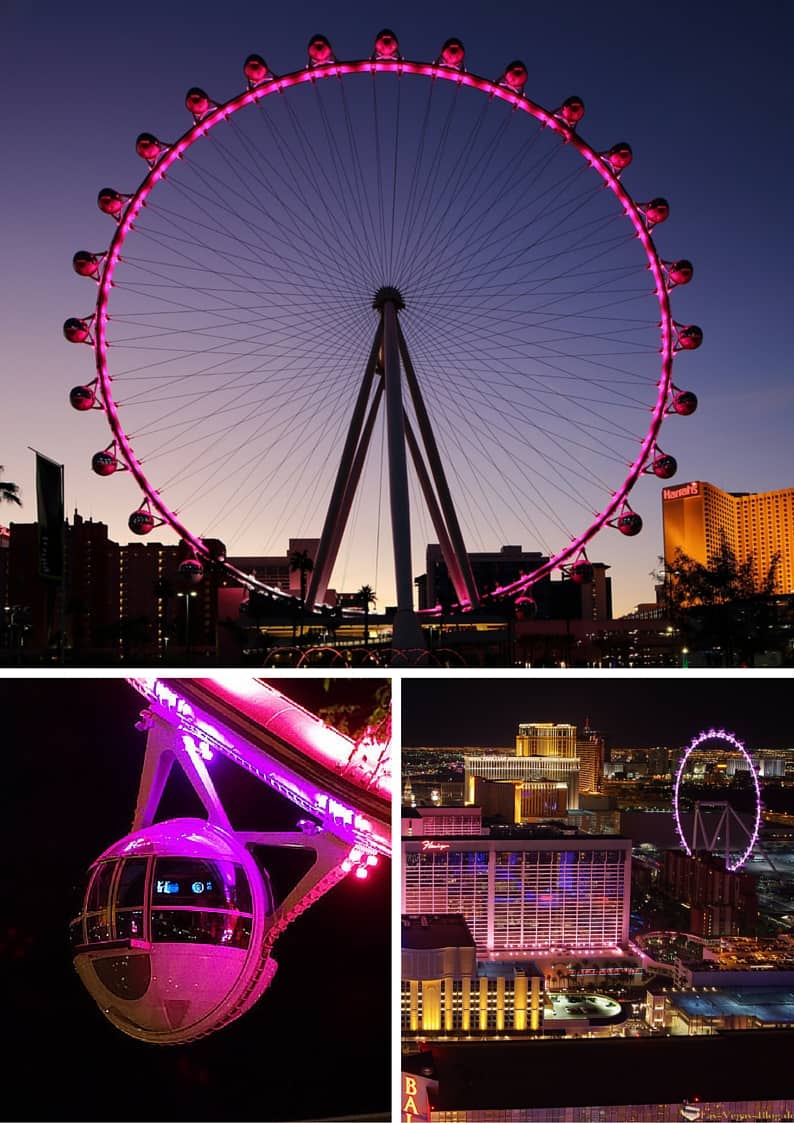 This gigantic observation/Ferris wheel is brand new to Las Vegas.  It is like the London Eye, but bigger.  Surprisingly it really is a fun ride as pods are big enough to feature whole groups of friends, and even your own bar and bartender.
Also Read: More Things To Do In Las Vegas 
8. Hoover Dam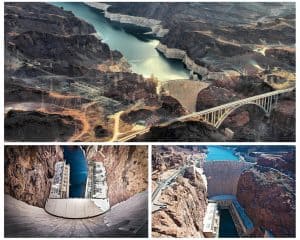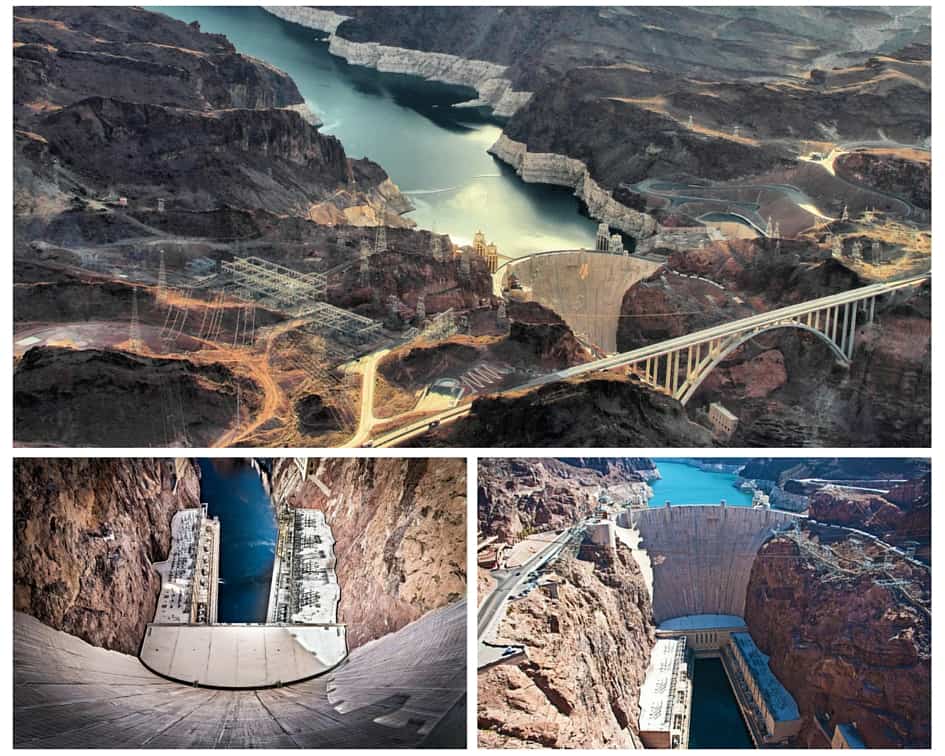 Not all the attractions in Vegas feature neon lights.  The Hoover Dam is a testament to modern engineering.  I found the tour showing how the dam generates power for Las Vegas fascinating.  Also, the lake made by the dam (Lake Mead) is great for boating.
9. Las Vegas Ski Resort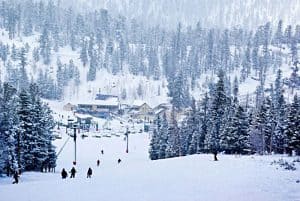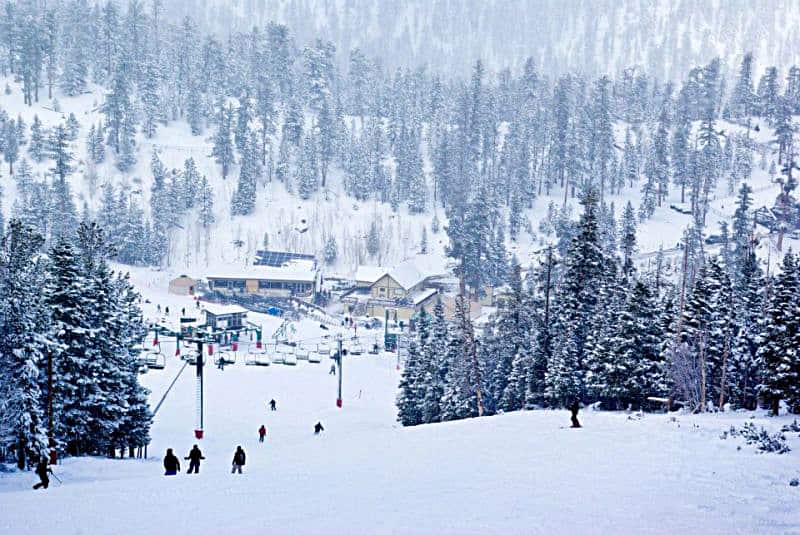 Yes, in the mountains just 45 minutes away from The Strip developers built a ski-resort.  It is not huge, and does not feature the world's best snow, but the novelty of being able to ski within 45 minutes of the scorching desert heat is unreal.
10. The Mob Museum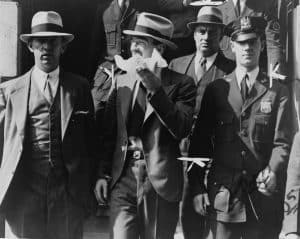 Part of the reason that Las Vegas is built the way it is today is that of the involvement of organized crime.  The mob used casinos to launder their money.  Supposedly organized crime is out of Vegas now, but a fascinating history remains.  The Mob Museum doesn't just explore Vegas' criminal history, but the characters that made this possible from around the country.  The museum does have some creepy elements as it allows visitors to hold a tommy gun, explore crime scene photos, and even see the bloody walls left from massacres.