California Today: A Move to Mandate 100% Carbon-Free Electricity
Good morning.
(Want to get California Today by email? Here's the sign-up.)
California has been a leader in trying to counter the forces contributing to climate change, from its stringent standards for auto emissions to its mandate that 50 percent of the state's electricity come from carbon-free sources by 2030.
Now, with climate concerns magnified by extreme summer temperatures and catastrophic wildfires, lawmakers are considering a move that would go further: a proposal to mandate 100 percent carbon-free electricity by 2045.
The bill's sponsor, State Senator Kevin de León, says that with the Trump administration's efforts to bolster electricity generated from fossil fuels, California and other states must chart their own course on energy policy. And, partly owing to recent events, he thinks the bill can pass within three weeks.
"Because of the fires, because of the extreme drought, because of the anti-environmental edicts coming from this president, there's a huge ground swell of support," Mr. de León said of his proposal, designated Senate Bill 100.
His timeline would send the measure to Gov. Jerry Brown for signature before the governor convenes a global energy summit meeting in San Francisco in September.
The bill has passed the Senate and is awaiting a vote in the Assembly. But Mr. de León may be hampered in getting it to the finish line as he also pursues a United States Senate seat in a race against a fellow Democrat, Senator Dianne Feinstein.
The proposal is among a handful of pending bills intended to alter how California produces and manages electricity.
The Legislature also is weighing a measure pushed by Mr. Brown to expand the state's electric grid operator into a regional organization that manages electricity in states throughout the West to share solar and wind power. Other legislation focuses on who pays for damages from the growing problem of wildfires, many of which have been attributed to utility company error.
Supporters say the all-in mandate for carbon-free power in Mr. de León's bill is important to California's pace-setting role on climate issues.
"If California is going to be the prophet when it comes to clean energy, then it needs to set a 100 percent renewable goal," said Jamie Court, president of the advocacy organization Consumer Watchdog. "The clock is ticking."
California Online
(Please note: We regularly highlight articles on news sites that have limited access for nonsubscribers.)
• The F.B.I. fired Peter Strzok, a senior agent whose anti-Trump text messages were seized on by the president to assail the Russia inquiry as an illegitimate "witch hunt." [The New York Times]
• Elon Musk's cryptic tweet about taking Tesla private with a Saudi investment fund was said to have been dashed off in haste, blindsiding even the electric-car maker's board. [The New York Times]
• "I don't think it helps to talk about gender," says Diane Harkey, the Republican candidate for the 49th Congressional District. Female Republicans like her are in a bind, facing anti-Trump resistance and unable to gain an advantage on gender issues. [The New York Times]
• The suspect in the Golden State Killer case has been charged with a 13th murder, this time in Tulare County. [The Los Angeles Times]
• A firefighter died battling the Mendocino Complex Fire, the largest in California history. [The Los Angeles Times]
• "It's all going to burn like you planned." The man suspected of setting the Holy Fire in Cleveland National Forest had a history of troubling behavior, neighbors said. [The Los Angeles Times]
• In a Montana laboratory, a division of the U.S. Forest Service is studying how blazes in the West are becoming hotter and spreading faster than ever. [The New York Times]
• Google is tracking your movements even if you turn off its location services, an investigation found. [The Associated Press]
• California will add 2 million jobs in the next decade, according to new projections. This interactive shows projected growth for each profession. [The Sacramento Bee]
• A man in Clearlake shot and killed his three children before turning the gun on himself. [East Bay Times]
• Our tech reporters were invited to interview Jack Dorsey, the chief executive of Twitter. Here's what they talked about. [The New York Times]
• Some Southern California residents have taken matters into their own hands and are waging a guerrilla war against the electric scooters that have taken over their communities. [The Los Angeles Times]
• In memoriam: Fakir Musafar, 87, a leader of the modern primitive movement who believed that spiritual clarity could be achieved through rituals like piercing, branding, tattooing and other outré practices he called "body play." [The New York Times]
• Modern surf culture has been nearly inseparable from that of its capitals of Southern California, Hawaii and Australia. But the growing popularity of freshwater surfing has become a testament to the art of making do. [The New York Times]
• Looking to book a last-minute Labor Day trip? Look to Catalina Island and a beachside getaway in Coronado, among others. [The New York Times]
Yesterday our food editor introduced you to Tejal Rao, The Times's first California restaurant critic. He took note of the state's roughly 72,000 restaurants, which represent the incredibly diverse blend of cultures and cuisines and are crucial to understanding how Californians live.
Ms. Rao brings a much-needed perspective to California and should be "a wake-up call to the state's food media," according to Eater. California is "shaped by its Mexican history, its deep-rooted black communities, and its multilayered immigrant communities," the website added, saying the state is a place where the palate is being constantly reshaped by everyday cuisine.
Where in California do you think Ms. Rao should go first? Tell us where — and why — she should explore. Tell us what you want to read! Write to CAtoday@nytimes.com and sign up for our cooking newsletter here.
California Today goes live at 6 a.m. Pacific time weekdays. Tell us what you want to see: CAtoday@nytimes.com.
California Today is edited by Julie Bloom, who grew up in Los Angeles and graduated from U.C. Berkeley.
How to Grow Your Instagram Following: A Strategic Plan
Want to quickly grow your Instagram audience? Looking for a strategy that attracts the right kind of connections?
In this article, you'll discover how to combine an Instagram growth strategy with an ad sequence that can turn followers into customers.
How This Instagram Growth Strategy Works
On average, Instagram users share "more than 95 million photos and videos every single day," according to Reuters. That amounts to a lot of noise for Instagram marketers to break through to get their message in front of potential customers.
Simply focusing on run-of-the-mill Instagram growth tactics that you hear regurgitated time and again won't help you set yourself apart. You'll just be adding to the noise on the platform instead of building important assets for your brand.
A better approach is the $1.80 Instagram strategy for custom audience growth. Gary Vaynerchuk's $1.80 Instagram growth strategy to grow your business or brand is all about creating micro-connections that gradually accumulate into an active and engaged community on the platform.
Even though it's called the $1.80 strategy, it's completely free to implement. The only resource costs are your time and attention. Once a day, you'll:
Start by searching 10 relevant hashtags.
Locate the top 9 posts for each hashtag.
Leave a meaningful comment (your two cents [$0.02]).
The $1.80 Instagram growth strategy boils down to this equation: 10 hashtags multiplied by 9 posts where you leave your $0.02 = $1.80 in community-building effort.
Getting 2x, 5x, or 10x growth results with this strategy doesn't happen overnight. It requires you to stay consistent and make community-building a regular action for your brand.
As Gary states, "The number of Instagram followers you have means nothing if you can't build a community of like-minded people who care and engage." It's those people who then go on to become customers, brand evangelists, and significantly drive your brand goals forward. Finding this pocket of people is as simple as becoming part of the conversation.
In 2018, we used this strategy at The Ad Strategist to double the size of our Instagram following. More importantly, by implementing the $1.80 Instagram growth strategy, our Instagram engagement custom audience grew to almost 3x larger than our follower count.

Why is this important? The size of your warm custom audiences represents the number of users who've had a meaningful interaction with your brand. This includes everyone who liked, commented on, sent, and saved your content; DM'ed you; or clicked the link in your bio. Of course, just because someone interacts with you doesn't mean they follow you on Instagram. And if they're not following you, it's unlikely they'll see your organic content and posts in the future.
That doesn't mean those users are gone forever, though. You can create a dynamic Instagram ad sequence targeting your Instagram engagement custom audience that converts those non-followers into followers and then customers.
Running ads to this engagement custom audience resulted in 50%–100% cheaper lead costs in an ad spend study of over $45,000 with 349 ad set variations. So targeting this Instagram engagement custom audience creates costs per result that are significantly lower than if you were to target cold traffic.
#1: Create Your Instagram Engagement Custom Audience
To create an Instagram engagement custom audience, navigate to the Audience dashboard in Ads Manager.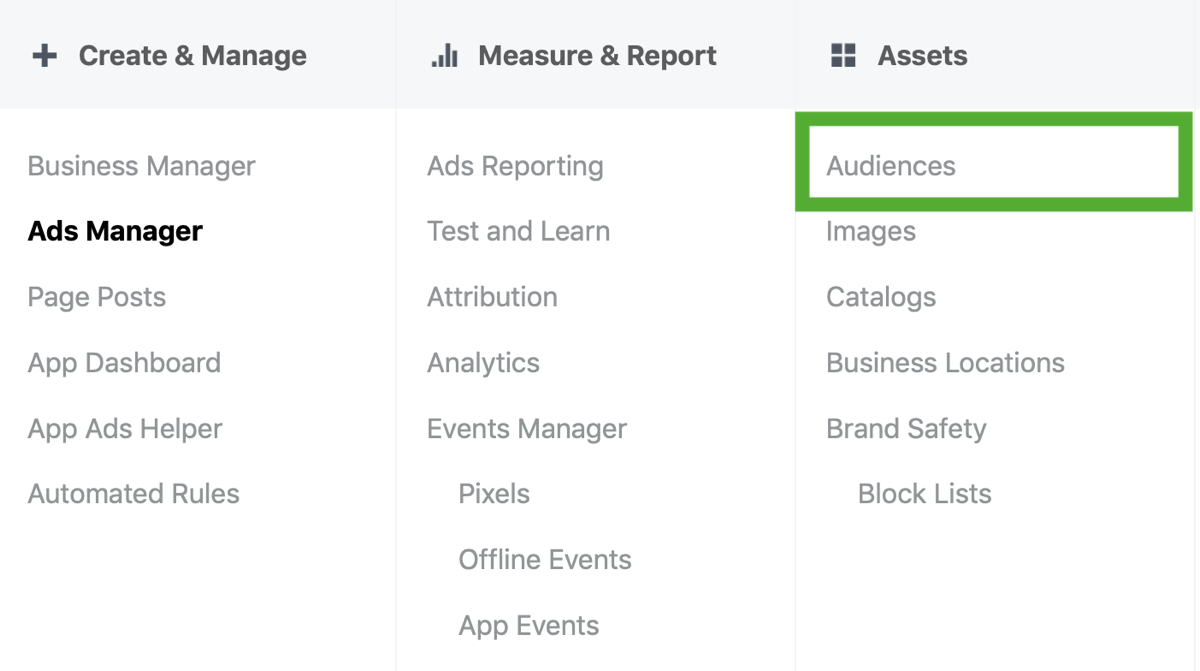 Then click Create Audience and select Custom Audience.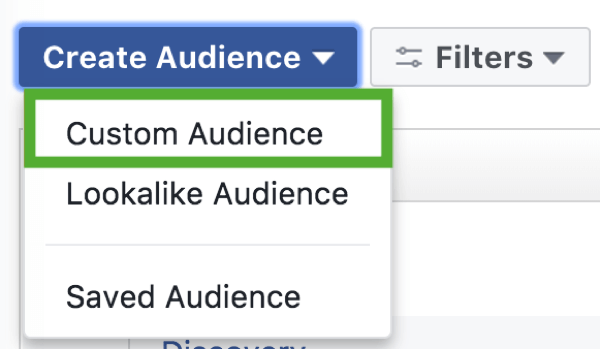 In the Create a Custom Audience window, choose Instagram Business Profile.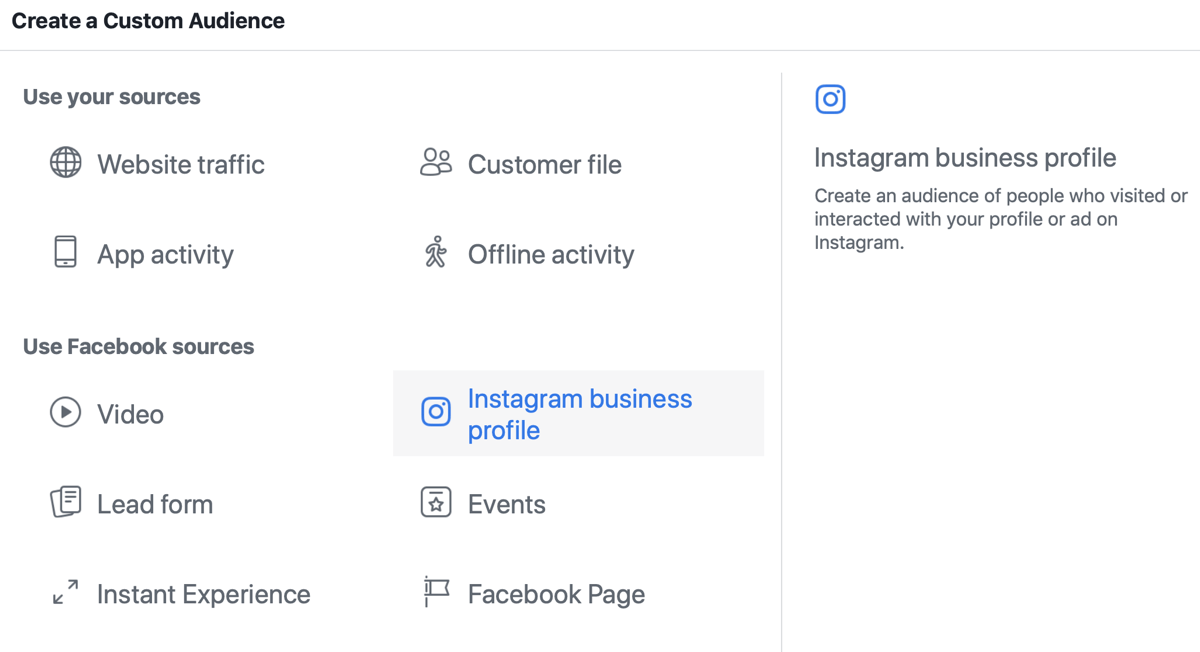 Next, select the correct Instagram profile and ensure Everyone Who Engaged With Your Business in the Past 365 Days is selected.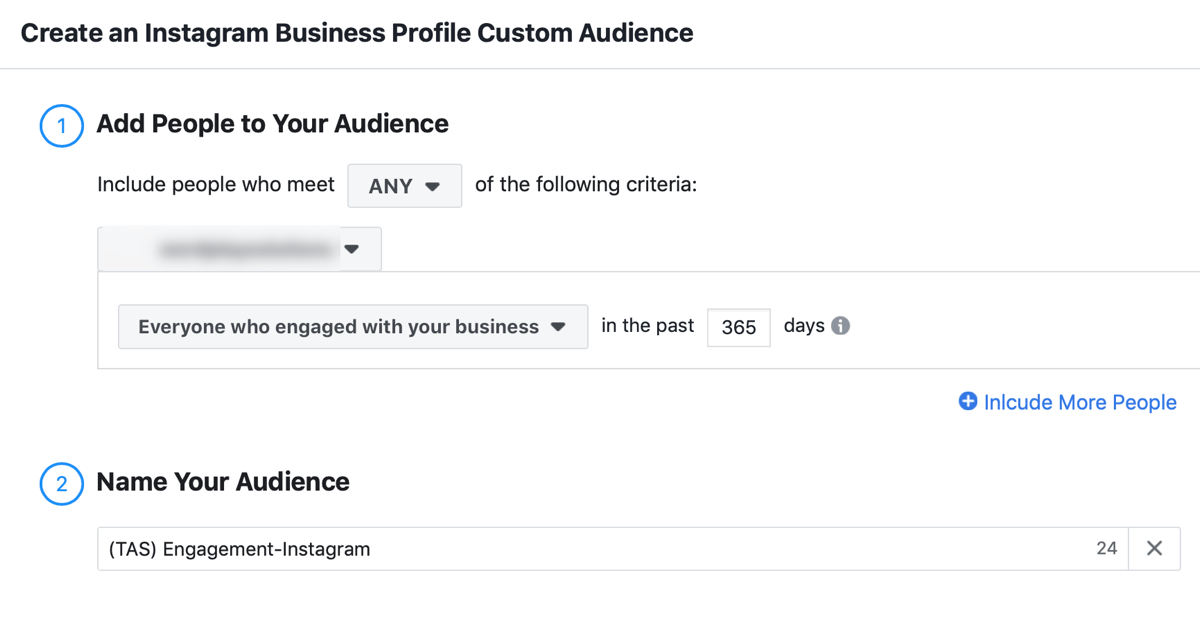 Choose a name for this audience that will be easily identifiable to you in the future and then click Create Audience. Remember that it takes up to 24 hours to reveal the size of your current Instagram engagement audience.
Now write down the current size of this audience to determine your starting point. I recommend that you track the growth of this custom audience weekly as you implement the rest of the $1.80 strategy consistently to assess your measurable growth.
Set Up a Spreadsheet to Track Instagram Growth
For fellow spreadsheet connoisseurs: Tracking this data in a notebook can feel like poking your eyes out, so here's how to structure your results tracking spreadsheet.
Set up your spreadsheet to track the total Instagram engagement custom audience with a separate column for each week.

Then use the formula =sum(D5-C5)/C5 to calculate your weekly growth rate.

Now expand the weekly growth rate calculation across all weeks.

The result is the growth rate of your retargetable custom audiences using the $1.80 Instagram growth strategy over time. Once you have this information for a larger range of weeks, you can assess what is and isn't working for you and then tailor the rest of your Instagram marketing strategy accordingly.
#2: Research and Incorporate Relevant Hashtags
Now that you're tracking your retargetable engagement, the next step is to find relevant hashtags for your business.
Open Instagram and navigate to the Search & Explore tab.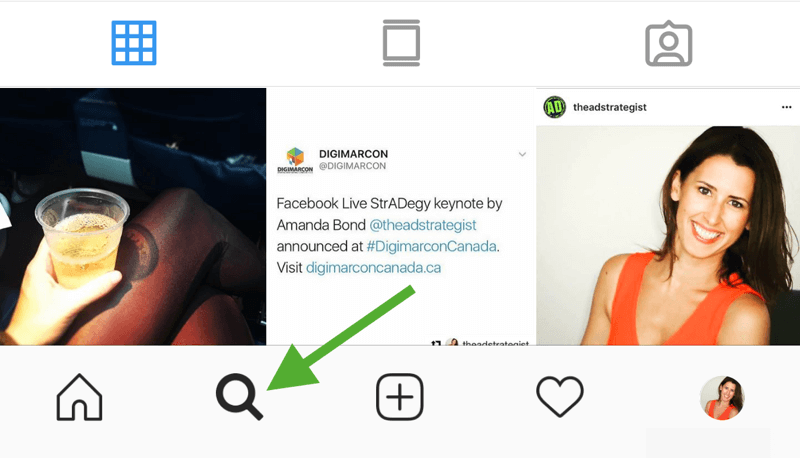 Start by searching for one hashtag such as #facebookads.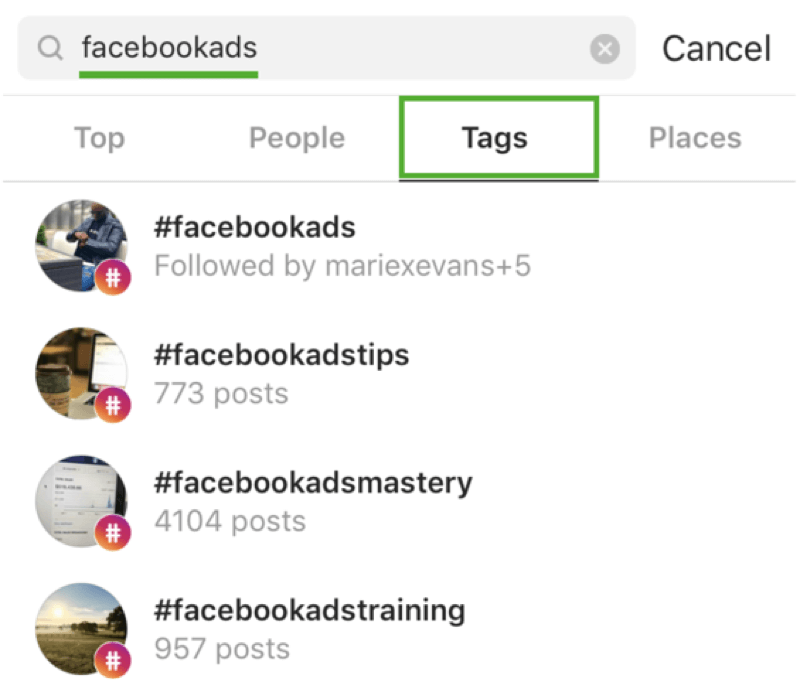 You likely have a core group of hashtags you're already using in your own posts. Because it's best to search and engage daily, I recommend that you set up a spreadsheet to track all of the relevant hashtags you're using because the list will quickly grow.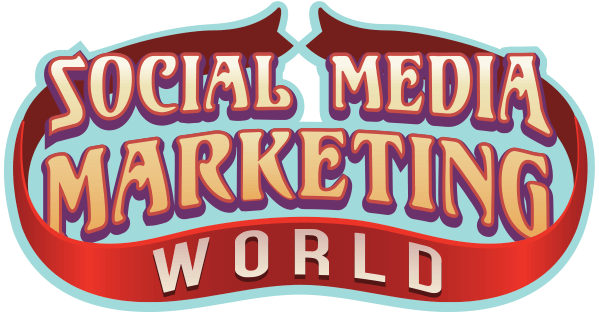 If you're a digital marketing agency, you might start with hashtags like these:

Here's the most surprising part of implementing this strategy: truly understanding the quality of a hashtag. As a Facebook advertising strategist, I'd assume that #facebookads would be an ideal hashtag for posts. However, upon closer inspection, the type of content being tagged with this particular hashtag is:
Extremely promotional (often for get-rich-quick–type schemes)
Unrelated to digital strategy
Entirely misleading
Often extremely spammy
This leads me to the conclusion that we won't use #facebookads in our own Instagram efforts going forward.
As you research hashtags and carry out your daily $1.80 growth strategy, make note of the highest-quality hashtags you find. Then use those in your organic content's written captions to give yourself the greatest opportunity to get in the Search & Explore tab of your ideal customers.
#3: Identify and Engage With 9 Relevant Instagram Posts
After you've found your Instagram hashtags, it's time to filter through the content you've found to determine whether it's relevant and valuable for you to leave your $0.02. Not every post is created equally—especially in a world full of spam bots and automation.
Take a few seconds to analyze each Instagram post you come across. I recommend clicking the full post to:
Read the caption.
Quickly measure the engagement rate (likes and comments vs. total followers).
Click the account profile image to check out their bio and the rest of their profile.
Remember, this strategy works across any vertical: B2B, B2C, SMB, etc. It's the process of culling through the noise to find the gems that most of your competitors aren't setting aside enough time to do.
Here's what to look for when analyzing accounts.
How Much Effort Is Being Put Into Writing an Informative Caption?
A lot of low-quality accounts tend to 'phone in' the caption description and jam as many hashtags into the caption as humanly possible—in the hopes that it will help them rank on the Search & Explore tab.
Well-written captions crafted with meaningful thought aren't an easy feat. The Instagram users who are putting in the time and effort to write their own story-driven captions tend to be active community members outside of their own profiles as well. They're invested in their own Instagram success and your $0.02 interaction helps them signal to the algorithm that their content is also relevant.
What Is the Engagement Rate?
In my algorithmic experience, engagement is king. If an account has 200,000 followers but barely hits 500 likes and comments on a post (0.2% engagement), what does that say about the quality of their community?
On the flipside, never discount an account for having a low follower count. If they have 200 followers and still have 30 likes and comments per post (a 15% engagement rate!), it shows they're building a small but mighty community. Engage away!
Is This Profile Something You Would Naturally Engage With?
Yes, you'll be deploying this strategy for your social media growth efforts. However, it's important to make sure the comments you're leaving have the potential to create strategic and long-term value for your brand and for your potential future community. Otherwise, as with anything, you'll be wasting your time and getting lost in the weeds.
The Anatomy of a Great Instagram Post
Most people want to skip this step (and the time it takes to properly assess the quality of the Instagram account where you're leaving your $0.02) and go straight to the end result—revenue growth. Taking your time to build relationships with the right profiles and people can help expedite your growth.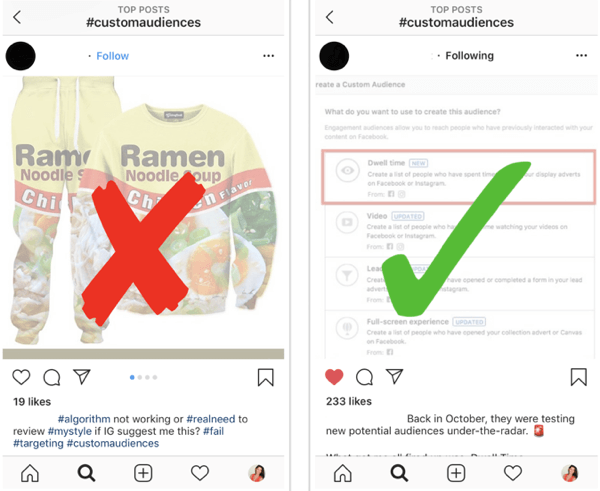 On the left:
The post engagement is lower than the one on the right (total number of likes aside).
The caption is stuffed with hashtags in an attempt to rank content vs. writing quality content to engage your audience.
The account has no bio or any other qualifying details.
On the right:
The content is relevant and educational.
The caption is well-written and informative.
The bio clearly states what they do and allows you to identify whether they belong in your community.
Now onto the fun stuff! This one's simple: Be social on social media. At this point in your efforts, all that's left is to leave your $0.02 on these newfound pieces of content.
Let's talk about leaving your $0.02 for a moment. There's a difference between crafting a meaningful comment that shows you want to be a part of the larger conversation vs. leaving a comment of three emoji hearts and then bouncing.
If all you do is leave emojis, don't use the $1.80 strategy. Spend your time elsewhere on actions/tasks that move the needle in your marketing.
Here are some best practices for being a human on social media:
Share your own experiences. Is there something in your life (or behind the scenes in your business) that's relatable to the original caption? Share that!

Ask open-ended questions. The goal here is to get people to come back to your Instagram profile and engage. If you only talk about yourself and your own experiences, it lessens your chance of developing a meaningful conversation with the other person.
Don't be a know-it-all. Let other people share their perspective and worldview. We, as humans, love to share about ourselves often. Remember that this exercise is not about YOU. It's about the incredible humans you serve in your marketing.

#4: Monetize Your Efforts With an Ad Sequence
After going through these steps, you've started to build two powerful marketing assets:
A captive community of current and future customers who drive real revenue
An engaged custom audience available for retargeting with paid advertising
The first of these two assets, a captive community, will fuel your organic Instagram efforts again and again. Next time you publish a post, these followers will be hungry for your new content. Because you've now engaged in conversations with these users, they're more ready to engage and respond than total strangers.
The second asset is an engaged custom audience that's retargetable by building a $5/day Instagram ad campaign.
When you pair a $5/day Instagram ad sequence with the $1.80 Instagram growth strategy, every image you post, DM you send, and heart you tap is automatically and effortlessly leading people toward becoming your customers. Having a low-cost Instagram ad sequence that's always running in the background is a simple way to turn followers into fanatical (read: paying!) customers.
Conclusion
Set aside time each day to execute this strategy. For me, it's only 15 minutes a day when I'm in an Uber or waiting for a meeting to begin. For you, it might be a consistent hour from 3–4 PM daily.
Your Instagram growth won't happen unless you put in the time and effort daily, track your results, tweak what isn't working, and continuously and relentlessly improve upon your efforts. A year from now, imagine your account at 2x, 10x, 100x growth and what that could mean for your business goals.
With a simple $1.80 Instagram growth strategy paired with a $5/day Facebook advertising strategy, you can rapidly grow your Instagram account with followers who turn into customers.
What do you think? Have you tried the $1.80 Instagram growth strategy? What were your results? Share your results and questions in the comments below.