After the Bitcoin Boom: Hard Lessons for Cryptocurrency Investors
SAN FRANCISCO — Pete Roberts of Nottingham, England, was one of the many risk-takers who threw their savings into cryptocurrencies when prices were going through the roof last winter.
Now, eight months later, the $23,000 he invested in several digital tokens is worth about $4,000, and he is clearheaded about what happened.
"I got too caught up in the fear of missing out and trying to make a quick buck," he said last week. "The losses have pretty much left me financially ruined."
Mr. Roberts, 28, has a lot of company. After the latest round of big price drops, many cryptocurrencies have given back all of the enormous gains they experienced last winter. The value of all outstanding digital tokens has fallen by about $600 billion, or 75 percent, since the peak in January, according to data from the website coinmarketcap.com.
The virtual currency markets have been through booms and busts before — and recovered to boom again. But this bust could have a more lasting impact on the technology's adoption because of the sheer number of ordinary people who invested in digital tokens over the last year, and who are likely to associate cryptocurrencies with financial ruin for a very long time.
"What the average Joe hears is how friends lost fortunes," said Alex Kruger, a former banker who has been trading in the cryptocurrency markets for some time. "Irrational exuberance leads to financial overhang and slows progress."
It is hard to know how many cryptocurrency investors are now in the red, with holdings worth less than the money they put in. Many who have lost money in recent months had gotten into the markets before the big run-up last year, and their holdings are still worth more than their initial investments.
But by many metrics, more people put money into virtual currencies last fall and winter than in all of the preceding nine or so years. Coinbase, the largest cryptocurrency brokerage in the United States, doubled its number of customers between October and March. The start-up Square began allowing the users of its mobile app, Square Cash, to buy Bitcoin last November.
Almost all of the new customers on Coinbase and Square would be in the red if they bought cryptocurrencies at almost any point over the last nine months and held on to them.
The damage is likely to be particularly bad in places like South Korea and Japan, where there was minimal cryptocurrency activity before last year, and where ordinary investors with little expertise jumped in with abandon.
In South Korea, the biggest exchanges opened storefronts to make investment easier for people who didn't feel comfortable doing it online. The offices of one big exchange, Coinone, had just one customer walk in during a two-hour period in the middle of the day last week. An employee, Yu Ji-Hoon, said, "The prices of the digital tokens have fallen so much that people seem to feel upset."
Kim Hyon-jeong, a 45-year-old teacher and mother of one who lives on the outskirts of Seoul, said she put about 100 million won, or $90,000, into cryptocurrencies last fall. She drew on savings, an insurance policy and a $25,000 loan. Her investments are now down about 90 percent.
"I thought that cryptocurrencies would be the one and only breakthrough for ordinary hardworking people like us," she said. "I thought my family and I could escape hardship and live more comfortably, but it turned out to be the other way around."
In the United States, Charles Herman, a 29-year-old small-business owner in Charleston, S.C., became obsessed with virtual currencies in September. He said he now felt that he had wasted 10 months of his life trying to play the markets.
While he is essentially back to the $4,000 he put in, he has soured on the revolutionary promises that virtual currency fanatics made for the technology last year and has resumed investing his money in real estate.
"I guess I thought we were 'sticking it to the man' when I got on board," Mr. Herman said. "But I think 'the man' had already caught on, and had an exit strategy."
Much of the anger that investors feel is toward the smaller virtual currencies, or alt coins, that entrepreneurs sold in so-called initial coin offerings. These coins were supposed to serve as payment mechanisms for new software the entrepreneurs were building.
But almost none of these companies have delivered the software they promised, leaving the tokens useless, except as speculative assets. Several coins have been exposed as outright scams.
"I think I'd like to see most alts go to zero before I feel like the whole space isn't overpriced," Mr. Herman said.
Bitcoin has generally held on better with investors. It is down about 70 percent from all-time highs, rather than the 90-percent losses that lesser-known digital tokens have suffered. But it, too, has struggled to win much use beyond speculative investments.
"We also saw that Bitcoin isn't ready for mass adoption and day-to-day use," Mr. Herman said.
Despite this pessimism, the social networks where cryptocurrency fanatics gather to trade information are full of people talking about their intention to hold on to their coins, in the hope that they will recover once the technology has time to catch up with the hype.
Tony Yoo, 26, a financial analyst in Los Angeles, invested more than $100,000 of his savings last fall. At their lowest point, his holdings dropped almost 70 percent in value.
But Mr. Yoo is still a big believer in the idea that these tokens can provide a new way to transact online, without the big corporate middlemen we rely on today. Many of the groups that raised money last year are still working on the products they promised, with lots of serious engineers drawn to the projects.
"There's just so much more behind this new wave of technology and innovation that I'm sure will take over our society in due time," Mr. Yoo said.
With prices down so much, he said he was actually looking to put more money into the markets.
That thinking has been encouraged by the people who invested in Bitcoin in 2013, when it first topped $1,000. That bull market was followed by a crash in which the price of Bitcoin dropped more than 80 percent. But after a long fallow period, the price recovered. Even with recent losses, the value of one Bitcoin is hovering around $6,500 — up more than 500 percent from the peak of 2013.
"Five years ago, I was broke, unemployed, and ashamed to use my real name," Ryan Selkis, a popular virtual currency personality, wrote on Twitter last week. "For the new fanatics, stick around for your own 14 month, 85% downdraft and you'll not regret it."
Twitter is also filled with complaints, like the one from a user named @Notsofrugaljoey, who wrote: "It's really hard to stomach losing all my hard earned money. Just broke down and cried."
On Reddit, a user in the United Arab Emirates posted a picture of the $100,000 loan that he had taken out in December to buy cryptocurrencies — and that he will now be paying back out of his salary for the next three years.
Mr. Roberts, the British investor who has seen most of his $23,000 vanish, is holding on to his coins in case they turn around. But for now he has stopped trading and is looking for another job.
"I'm living off the little savings I have left still in my bank account," Mr. Roberts said. "I've made a mistake, and now I'm going to have to unfortunately pay the cost for the next few years."
Follow Nathaniel Popper and Su-Hyun Lee on Twitter: @nathanielpopper and @esuhyuni.
Nathaniel Popper reported from San Francisco, and Su-Hyun Lee reported from Seoul, South Korea.
Interested in All Things Tech? Get the Bits newsletter delivered to your inbox weekly for the latest from Silicon Valley and the technology industry.
How to Grow Your Instagram Following: A Strategic Plan
Want to quickly grow your Instagram audience? Looking for a strategy that attracts the right kind of connections?
In this article, you'll discover how to combine an Instagram growth strategy with an ad sequence that can turn followers into customers.
How This Instagram Growth Strategy Works
On average, Instagram users share "more than 95 million photos and videos every single day," according to Reuters. That amounts to a lot of noise for Instagram marketers to break through to get their message in front of potential customers.
Simply focusing on run-of-the-mill Instagram growth tactics that you hear regurgitated time and again won't help you set yourself apart. You'll just be adding to the noise on the platform instead of building important assets for your brand.
A better approach is the $1.80 Instagram strategy for custom audience growth. Gary Vaynerchuk's $1.80 Instagram growth strategy to grow your business or brand is all about creating micro-connections that gradually accumulate into an active and engaged community on the platform.
Even though it's called the $1.80 strategy, it's completely free to implement. The only resource costs are your time and attention. Once a day, you'll:
Start by searching 10 relevant hashtags.
Locate the top 9 posts for each hashtag.
Leave a meaningful comment (your two cents [$0.02]).
The $1.80 Instagram growth strategy boils down to this equation: 10 hashtags multiplied by 9 posts where you leave your $0.02 = $1.80 in community-building effort.
Getting 2x, 5x, or 10x growth results with this strategy doesn't happen overnight. It requires you to stay consistent and make community-building a regular action for your brand.
As Gary states, "The number of Instagram followers you have means nothing if you can't build a community of like-minded people who care and engage." It's those people who then go on to become customers, brand evangelists, and significantly drive your brand goals forward. Finding this pocket of people is as simple as becoming part of the conversation.
In 2018, we used this strategy at The Ad Strategist to double the size of our Instagram following. More importantly, by implementing the $1.80 Instagram growth strategy, our Instagram engagement custom audience grew to almost 3x larger than our follower count.

Why is this important? The size of your warm custom audiences represents the number of users who've had a meaningful interaction with your brand. This includes everyone who liked, commented on, sent, and saved your content; DM'ed you; or clicked the link in your bio. Of course, just because someone interacts with you doesn't mean they follow you on Instagram. And if they're not following you, it's unlikely they'll see your organic content and posts in the future.
That doesn't mean those users are gone forever, though. You can create a dynamic Instagram ad sequence targeting your Instagram engagement custom audience that converts those non-followers into followers and then customers.
Running ads to this engagement custom audience resulted in 50%–100% cheaper lead costs in an ad spend study of over $45,000 with 349 ad set variations. So targeting this Instagram engagement custom audience creates costs per result that are significantly lower than if you were to target cold traffic.
#1: Create Your Instagram Engagement Custom Audience
To create an Instagram engagement custom audience, navigate to the Audience dashboard in Ads Manager.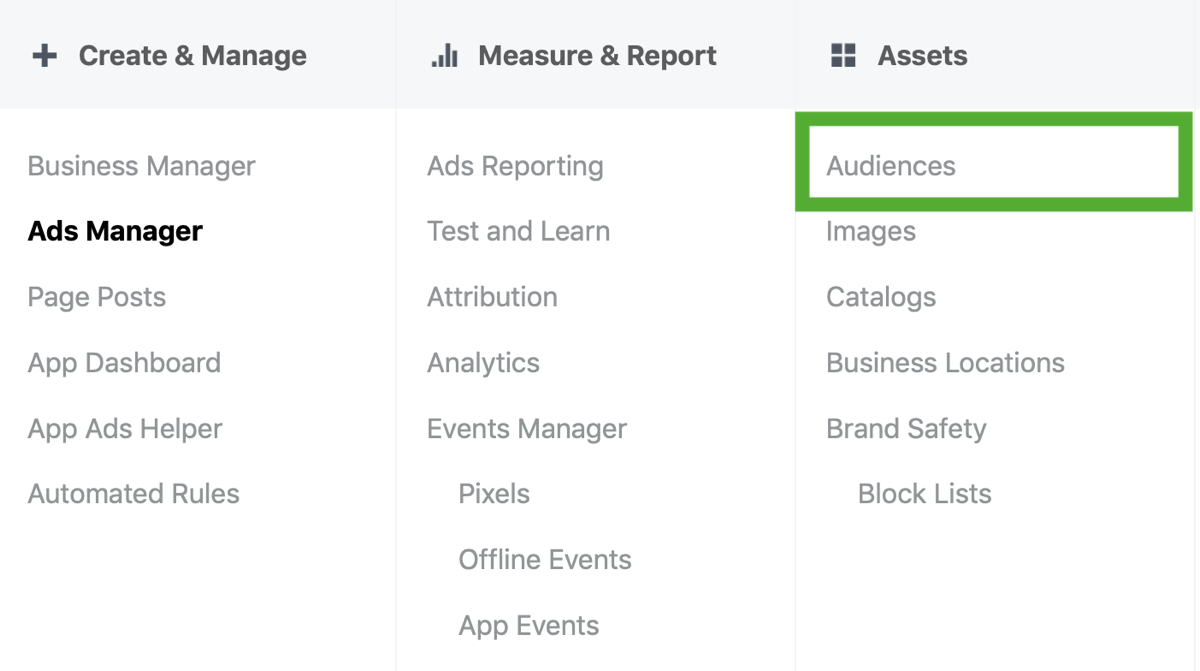 Then click Create Audience and select Custom Audience.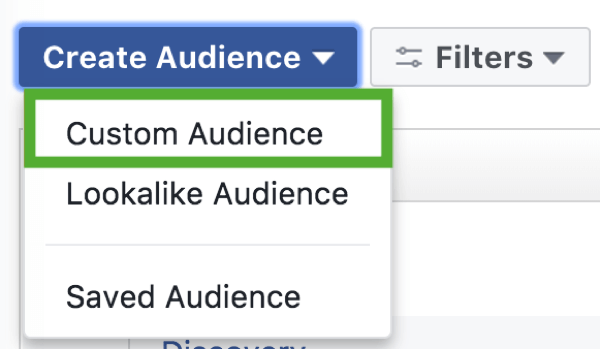 In the Create a Custom Audience window, choose Instagram Business Profile.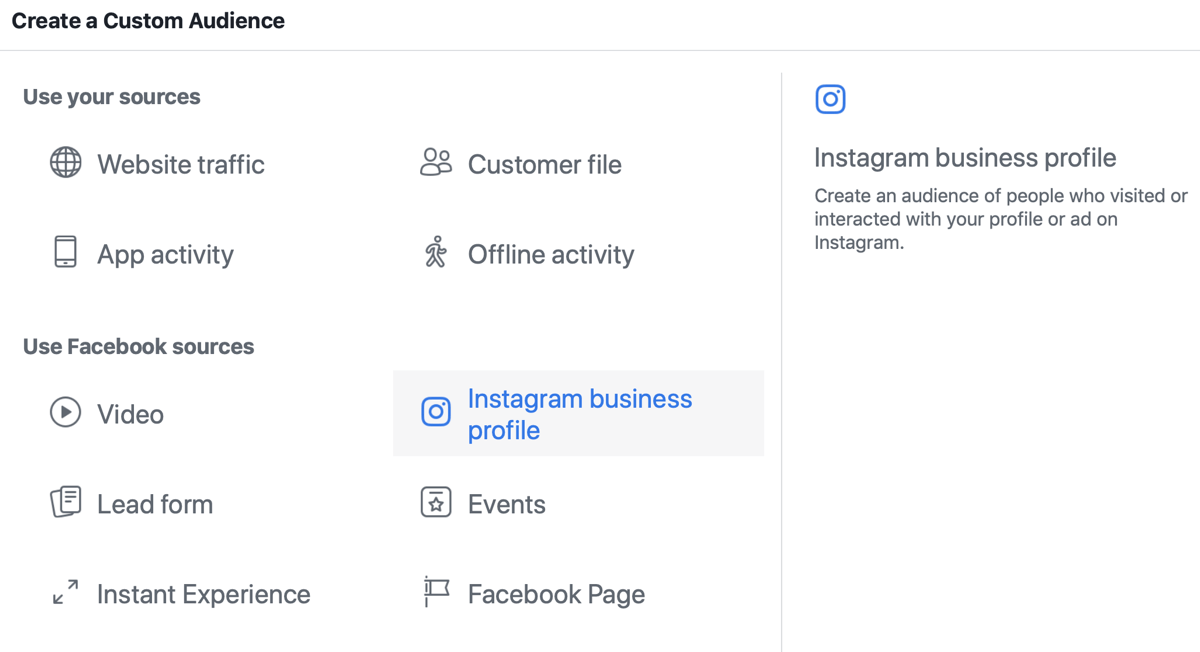 Next, select the correct Instagram profile and ensure Everyone Who Engaged With Your Business in the Past 365 Days is selected.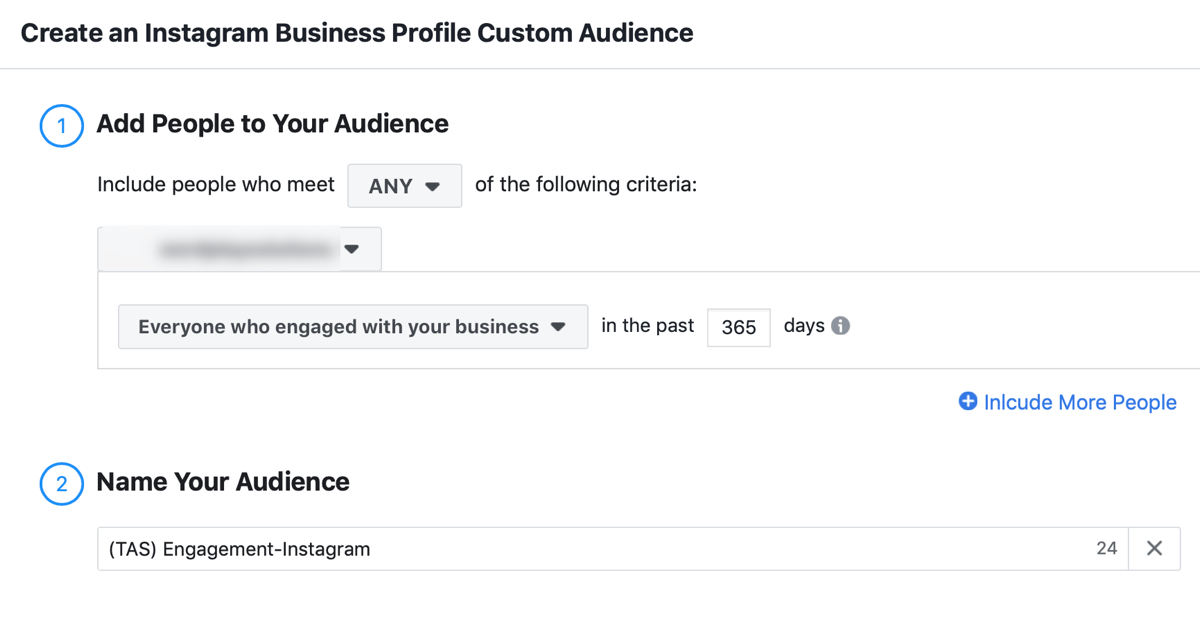 Choose a name for this audience that will be easily identifiable to you in the future and then click Create Audience. Remember that it takes up to 24 hours to reveal the size of your current Instagram engagement audience.
Now write down the current size of this audience to determine your starting point. I recommend that you track the growth of this custom audience weekly as you implement the rest of the $1.80 strategy consistently to assess your measurable growth.
Set Up a Spreadsheet to Track Instagram Growth
For fellow spreadsheet connoisseurs: Tracking this data in a notebook can feel like poking your eyes out, so here's how to structure your results tracking spreadsheet.
Set up your spreadsheet to track the total Instagram engagement custom audience with a separate column for each week.

Then use the formula =sum(D5-C5)/C5 to calculate your weekly growth rate.

Now expand the weekly growth rate calculation across all weeks.

The result is the growth rate of your retargetable custom audiences using the $1.80 Instagram growth strategy over time. Once you have this information for a larger range of weeks, you can assess what is and isn't working for you and then tailor the rest of your Instagram marketing strategy accordingly.
#2: Research and Incorporate Relevant Hashtags
Now that you're tracking your retargetable engagement, the next step is to find relevant hashtags for your business.
Open Instagram and navigate to the Search & Explore tab.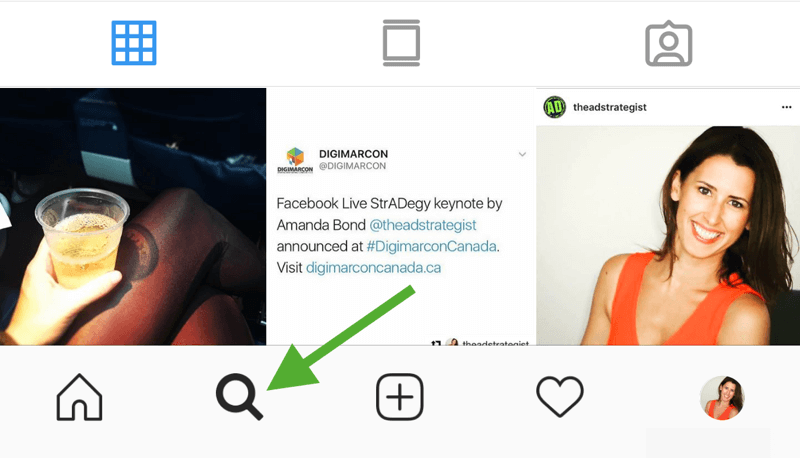 Start by searching for one hashtag such as #facebookads.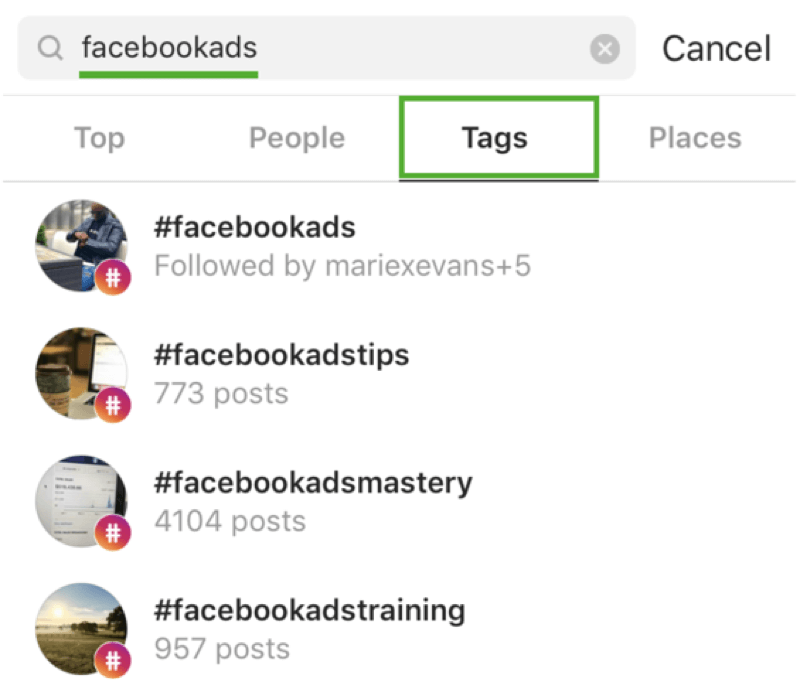 You likely have a core group of hashtags you're already using in your own posts. Because it's best to search and engage daily, I recommend that you set up a spreadsheet to track all of the relevant hashtags you're using because the list will quickly grow.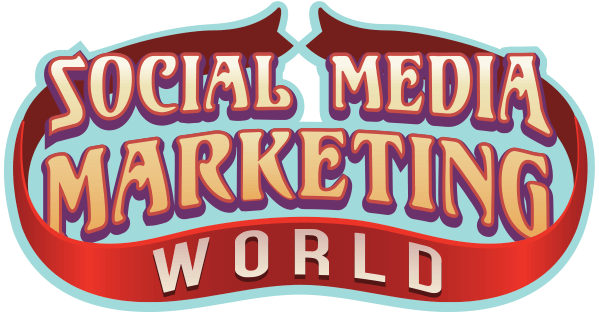 If you're a digital marketing agency, you might start with hashtags like these:

Here's the most surprising part of implementing this strategy: truly understanding the quality of a hashtag. As a Facebook advertising strategist, I'd assume that #facebookads would be an ideal hashtag for posts. However, upon closer inspection, the type of content being tagged with this particular hashtag is:
Extremely promotional (often for get-rich-quick–type schemes)
Unrelated to digital strategy
Entirely misleading
Often extremely spammy
This leads me to the conclusion that we won't use #facebookads in our own Instagram efforts going forward.
As you research hashtags and carry out your daily $1.80 growth strategy, make note of the highest-quality hashtags you find. Then use those in your organic content's written captions to give yourself the greatest opportunity to get in the Search & Explore tab of your ideal customers.
#3: Identify and Engage With 9 Relevant Instagram Posts
After you've found your Instagram hashtags, it's time to filter through the content you've found to determine whether it's relevant and valuable for you to leave your $0.02. Not every post is created equally—especially in a world full of spam bots and automation.
Take a few seconds to analyze each Instagram post you come across. I recommend clicking the full post to:
Read the caption.
Quickly measure the engagement rate (likes and comments vs. total followers).
Click the account profile image to check out their bio and the rest of their profile.
Remember, this strategy works across any vertical: B2B, B2C, SMB, etc. It's the process of culling through the noise to find the gems that most of your competitors aren't setting aside enough time to do.
Here's what to look for when analyzing accounts.
How Much Effort Is Being Put Into Writing an Informative Caption?
A lot of low-quality accounts tend to 'phone in' the caption description and jam as many hashtags into the caption as humanly possible—in the hopes that it will help them rank on the Search & Explore tab.
Well-written captions crafted with meaningful thought aren't an easy feat. The Instagram users who are putting in the time and effort to write their own story-driven captions tend to be active community members outside of their own profiles as well. They're invested in their own Instagram success and your $0.02 interaction helps them signal to the algorithm that their content is also relevant.
What Is the Engagement Rate?
In my algorithmic experience, engagement is king. If an account has 200,000 followers but barely hits 500 likes and comments on a post (0.2% engagement), what does that say about the quality of their community?
On the flipside, never discount an account for having a low follower count. If they have 200 followers and still have 30 likes and comments per post (a 15% engagement rate!), it shows they're building a small but mighty community. Engage away!
Is This Profile Something You Would Naturally Engage With?
Yes, you'll be deploying this strategy for your social media growth efforts. However, it's important to make sure the comments you're leaving have the potential to create strategic and long-term value for your brand and for your potential future community. Otherwise, as with anything, you'll be wasting your time and getting lost in the weeds.
The Anatomy of a Great Instagram Post
Most people want to skip this step (and the time it takes to properly assess the quality of the Instagram account where you're leaving your $0.02) and go straight to the end result—revenue growth. Taking your time to build relationships with the right profiles and people can help expedite your growth.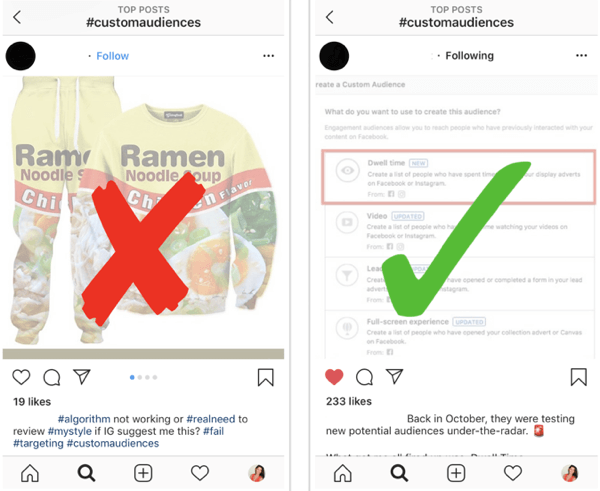 On the left:
The post engagement is lower than the one on the right (total number of likes aside).
The caption is stuffed with hashtags in an attempt to rank content vs. writing quality content to engage your audience.
The account has no bio or any other qualifying details.
On the right:
The content is relevant and educational.
The caption is well-written and informative.
The bio clearly states what they do and allows you to identify whether they belong in your community.
Now onto the fun stuff! This one's simple: Be social on social media. At this point in your efforts, all that's left is to leave your $0.02 on these newfound pieces of content.
Let's talk about leaving your $0.02 for a moment. There's a difference between crafting a meaningful comment that shows you want to be a part of the larger conversation vs. leaving a comment of three emoji hearts and then bouncing.
If all you do is leave emojis, don't use the $1.80 strategy. Spend your time elsewhere on actions/tasks that move the needle in your marketing.
Here are some best practices for being a human on social media:
Share your own experiences. Is there something in your life (or behind the scenes in your business) that's relatable to the original caption? Share that!

Ask open-ended questions. The goal here is to get people to come back to your Instagram profile and engage. If you only talk about yourself and your own experiences, it lessens your chance of developing a meaningful conversation with the other person.
Don't be a know-it-all. Let other people share their perspective and worldview. We, as humans, love to share about ourselves often. Remember that this exercise is not about YOU. It's about the incredible humans you serve in your marketing.

#4: Monetize Your Efforts With an Ad Sequence
After going through these steps, you've started to build two powerful marketing assets:
A captive community of current and future customers who drive real revenue
An engaged custom audience available for retargeting with paid advertising
The first of these two assets, a captive community, will fuel your organic Instagram efforts again and again. Next time you publish a post, these followers will be hungry for your new content. Because you've now engaged in conversations with these users, they're more ready to engage and respond than total strangers.
The second asset is an engaged custom audience that's retargetable by building a $5/day Instagram ad campaign.
When you pair a $5/day Instagram ad sequence with the $1.80 Instagram growth strategy, every image you post, DM you send, and heart you tap is automatically and effortlessly leading people toward becoming your customers. Having a low-cost Instagram ad sequence that's always running in the background is a simple way to turn followers into fanatical (read: paying!) customers.
Conclusion
Set aside time each day to execute this strategy. For me, it's only 15 minutes a day when I'm in an Uber or waiting for a meeting to begin. For you, it might be a consistent hour from 3–4 PM daily.
Your Instagram growth won't happen unless you put in the time and effort daily, track your results, tweak what isn't working, and continuously and relentlessly improve upon your efforts. A year from now, imagine your account at 2x, 10x, 100x growth and what that could mean for your business goals.
With a simple $1.80 Instagram growth strategy paired with a $5/day Facebook advertising strategy, you can rapidly grow your Instagram account with followers who turn into customers.
What do you think? Have you tried the $1.80 Instagram growth strategy? What were your results? Share your results and questions in the comments below.